Main content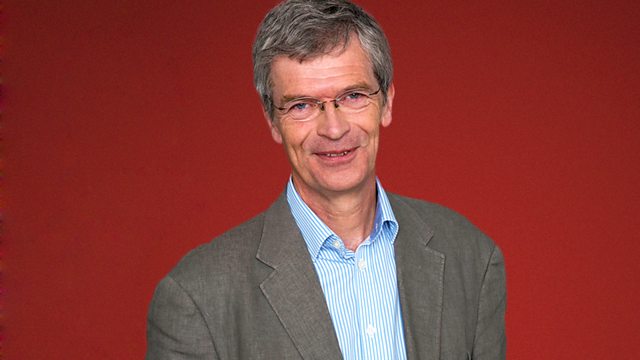 28/04/2018
Dipping in to the postbag from listeners, Alyn Shipton presents a range of music including up-and-coming UK band Glowrogues (recently featured on BBC Introducing) as well as the classic sounds of Count Basie.
Performers
DISC 1
Artist  Jack Teagarden
Title  Swinging On The Teagarden Gate
Composer Teagarden / Norman
Album  Texas Tea Party
Label  Marshall Cavendish Jazz Greats
Number 026 Track 17
Duration  2.56
Performers Frank Ryerson, Lee Castle, Carl Gavin, t; Jack Teagarden, Jose Guiterrez, Mark Bennett, Eddie Dudley, tb; Clint Garvin, Art St John, John Van Eps, Hub  Lytle, Ernie Caceres, reeds; Jack Russin, p; Allan Reuss, g; Benny Pottle, b; Dave Tough, d. 1 Nov 1939.
DISC 2
Artist  Humphrey Lyttelton
Title  She's Cryin' for me
Composer Pecora
Album  Bad Penny Blues
Label  Lake
Number LACD 238 CD 2 Track 4
Duration  2.46
Performers: Humphrey Lyttelton, t; Wally Fawkes, cl; Bruce Turner, as; John Picard, tb; Johnny Parker, p; Freddy Legon, g; Jim Bray, b; Stan Greig, d. 13 Dec 1955.
DISC 3
Artist  Ben Webster / Art Tatum
Title  My One and Only Love
Composer Wood / Mellins
Album  The Album
Label  Essential Jazz Classics
Number 55403 Track 7
Duration  6.15
Performers Ben Webster, ts; Art Tatum, p; Red Callendar, b; Bill Douglass, d. 11 Sept 1956.

DISC 4
Artist  George Shearing
Title  Subconscious Lee
Composer Konitz
Album  Walkin' – Live at the Blue Note
Label  Telarc
Number 83333 Track 7
Duration  7.32
Performers: George Shearing, p; Neil Swainson, b; Grady Tate, d.  Feb 1992
DISC 5
Artist  Count Basie
Title  The Second Time Around
Composer Van Heusen / Cahn
Album  Count Basie and His Orchestra
Label  Verve
Number V6 8783 S 2 T 2
Duration  4.27
Performers: Al Aarons, Sonny Cohn, Don Rader, Fip Ricard, Snooky Young, t; Henry Coker, Urbie Green, Grover Mitchell, Benny Powell, tb; Marshal Royal, Frank Wess, Eric Dixon, Frank Foster, Charlie Fowlkes, reeds; Count Basie, p; Freddie Green, g; Buddy Catlett, b; Sonny Payne, d. 8 April 1963.
DISC 6
Artist  Courtney Pine
Title  Liamuiga (Cook Up)
Composer Pine
Album  House of Legends
Label  DestinE
Number 77721028867 Track 3
Duration  5.05
Performers Courtney Pine, ss; Trevor Edwards, tb; Annise Hadeed, pans; Mario Canonge, p; Cameron Pierre, g; Miles Danso, b; Rod Youngs, d. 2012
DISC 7
Artist  Chris Biscoe / Allison Neale
Title  How Deep Is The Ocean
Composer Berlin arr Neale
Album  Then and Now
Label  Trio
Number 597 Track 4
Duration  4.29
Performers Allison Neale, as; Chris Biscoe, bars; Jeremy Brown, b; Stu Butterfield, d.  2016
DISC 8
Artist  Glowrogues
Title  The All Night Lights
Composer ?
Album  Glowrogues
Label  Self
Number Track 2
Duration  4.14
Performers: Sam Healey as; Aaron Diaz, t; Richard Foote, tb; Ben Watte, kb; Dan Brew, g; Jamie Brewster, gb; Jim Molyneux, d. 2016

DISC 9
Artist  Sonny Rollins
Title  To A Wild Rose
Composer McDowell
Album  The Cutting Edge
Label  Milestone
Number 9059 Track 2
Duration  8.39
Performers Sonny Rollins, ts; Stanley Cowell, p; Masuo, g; Bob Cranshaw, b; David Lee, d; Mtume, perc. 1974
DISC 10
Artist  Sonny Clark
Title  Dancing in the Dark
Composer Schwartz / Dietz
Album  Complete Studio Recordings
Label  Gambit
Number 69262 CD 2 Track 10
Duration  3.31
Performers: Sonny Clark, p; Paul Chambers, b; Wes Landers, d. 7 Dec 1958
DISC 11
Artist  Jack Teagarden
Title  Dark Eyes
Composer Trad
Album  It's Time For T
Label  Naxos
Number 8.120825 Track 14
Duration  3.15
Performers John Fallstitch, Pokey Carriere, Sid Feller, t; Jackl Teagarden, Jose Guitirrez, Seymour Goldfinger, Joe Ferrall, tb; Danny Polo, Tony Antonelli, Joe Fernandino, Art Moore, SArt Beck, reeds; Ernie Hughes, p; Arniold Fishkin, b; Pul Collins, d 31 Jan 1941