Main content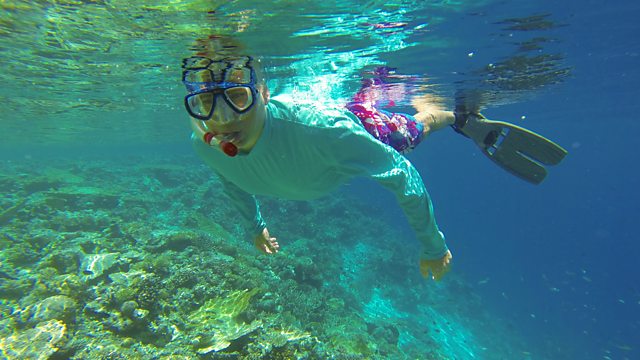 Callum Roberts on the urgent need for marine conservation
Callum Roberts on coral reefs, marine-protected areas and how it is possible to have our fish and eat them.
Callum Roberts, Professor of Marine Biology at the University of York, learnt to dive in a leaky wet suit in the North Sea when he was a boy. As a student, he was introduced to the extraordinary diversity of marine life on a coral reef in the Red Sea. His job was to count different species of fish but he also noticed several different species of fish working together to defend a common resource, lurid green algal lawns. Life on coral reef is notoriously competitive and collaboration on this scale was unexpected. In 1991 he wrote a ground-breaking paper about marine reserves showing how it is possible to have our fish and eat them. It was a radical suggestion at the time. Now many countries are committed to protecting 10% of the ocean in this way by 2020. Aiming to maintain fish stocks in their current state is, Callum says, ridiculously unambitious. On sabbatical at Harvard University, he started reading historical accounts by pirates, travellers and fishermen and his eyes were opened wider still to just how rich marine life could be. As early as the 12th century laws were being put in place to help preserve fishing stocks. Two hundred years ago off the coast of Britain a diverse array of sea fans and sponges covered the sea floor. There were millions of oysters and scallops the size of dinner plates.
Producer: Anna Buckley.
Last on

Broadcasts