Main content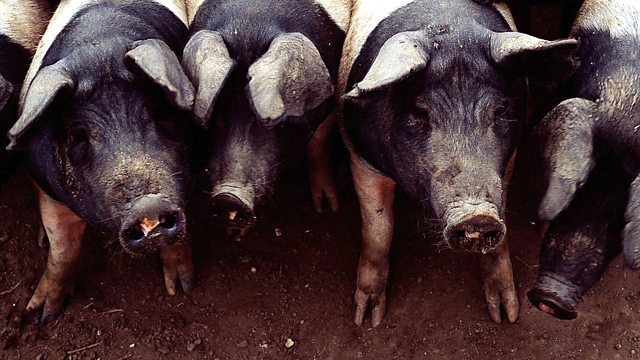 Farming post-Brexit in England and Northern Ireland, Horse welfare
Charlotte Smith hears about the attempt to bring 'health and harmony' to food and farming policy after Brexit, but some plans in Northern Ireland have hit problems.
Today on Farming Today, bringing 'health and harmony' to food and farming policy after Brexit - but, as Charlotte Smith hears from the BBC's Northern Ireland environment correspondent Conor Macauley, some plans in the province have hit problems. A political dispute means there is no devolved government in Northern Ireland at the moment, and so without an agriculture minister Daera, the agriculture and environment department, has been working on post-Brexit proposals.
We hear Rachel Hallos, who farms in West Yorkshire, taking Environment Secretary Michael Gove to task. At a DEFRA / NFU roadshow at which farmers are invited to feed into a consultation about the future of farming Rachel Hellos tells ing the gathering about the farmers she knows of who're considering getting out of beef and sheep farming altogether.
Also horse welfare: the neglect of horses is on the up. That's according to the RSPCA which last week released figures that indicate a considerable increase in cases of poor horse welfare in recent years. Their officers were called out to abandoned horses every day last year, and currently have more than 900 horses in their care.
All this week we're looking at aspects of the equine industry, ahead of the Badminton Horse Trials which begin in Gloucestershire tomorrow. Mark Smalley visits Horse World, a horse rescue charity near Bristol.
Producer: Mark Smalley.