Main content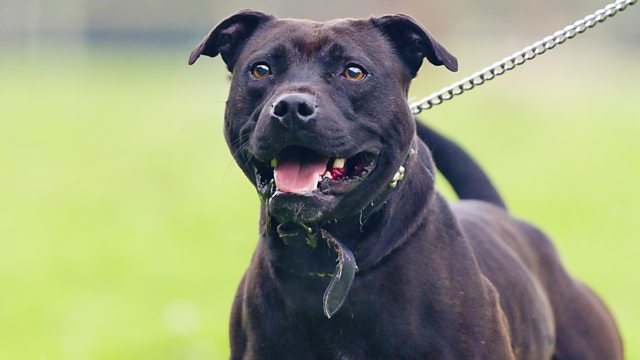 Dog Detention, Online Grooming, Discount Homeware
Some dogs seized by police for having the appearance of a banned breed are being detained for years. The NSPCC warns one in four children have been contacted by a stranger online.
Dogs that are detained by police under the Dangerous Dogs act are being held for months and sometimes years before their future is decided. Any dog that's deemed to be a banned breed - or a cross of a banned breed - can be taken away by police, and ultimately destroyed. You & Yours asked every force in England and Wales how long these dogs are held in kennels while arguments are had about their breed and status. The programme has been told how some animals are kept for months and even years in kennels with little contact.
The NSPCC says 1 in 4 children has been contacted via social media by a stranger. It says the laws that govern social media websites need to be strengthened to protect young people from grooming and abuse. We speak to a journalist who posed as a depressed 17 year old girl online, and was contacted by men who encouraged her to hurt herself.
Plus we know that shoppers are being cautious with their spending at the moment - and big ticket, items such as carpets, curtains and cookers, aren't selling well. But sales of home accessories like cushions and throws are doing better - with sales up by 3% year on year. The discount retailers B&M Bargains, Primark and Lidl have all launched homeware ranges this month.
Presented by Winifred Robinson
Produced by Natalie Donovan.
Chapters
Apple Repairs

Apple are refusing to replace batteries without fixing other handset damage.

Duration: 05:36

Online Grooming

Research from the NSPCC suggests 1 in 4 young people are contacted online by strangers.

Duration: 07:29

Discount Homeware

Home accessories are selling well - and it's lead to more discounters selling them.

Duration: 05:24

Dog Detention

You & Yours investigation finds dogs are being detained for months.

Duration: 06:44

GDPR Explained

We shed some light on the new data laws coming in later this month.

Duration: 06:41

Rich House Poor House

A rich family and a poor family swap homes for a week for a Channel 5 series.

Duration: 11:25