Main content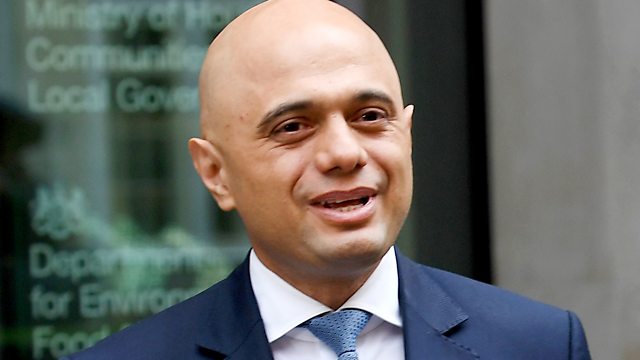 Sajid Javid promises fair immigration system
In-depth reporting and analysis from a global perspective as Sajid Javid promises an immigration policy that is fair and treats people with respect.
The new Home Secretary, Sajid Javid, has promised an immigration policy that's fair and treats people with respect -- and he expressed empathy for the Windrush generation. We debate what the government's immigration policy should be.
The Israeli Prime Minister says Iran has a secret nuclear weapons programme - we look at the evidence ask how this might affect the future of the Iran nuclear deal.
Fifty years on from the 1968 student revolt in Paris - is it an inspiration for protesters today?
And embarrassment across the US political divide after comedy act causes controversy by poking fun at White House staffers. Should comedy have limits?
(Picture: Sajid Javid appointed Home Secretary Credit: European Photopress Agency).
Podcast
In depth reporting, intelligent analysis and major breaking news from a global perspective