Main content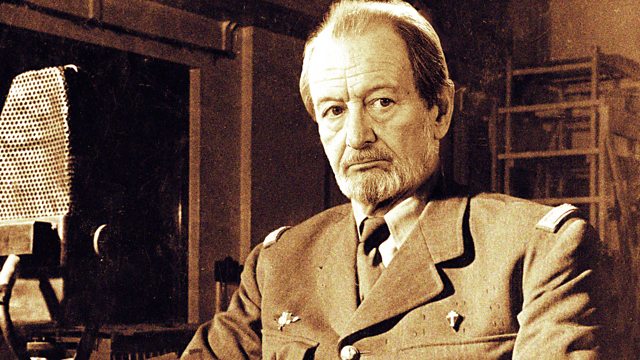 Vive la Republique
The true story of General de Gaulle's secret flight from Paris during the riots of 1968. Ronald Pickup as de Gaulle in a drama that uncovers the panic in France's government.
The true story behind General de Gaulle's secret flight from Paris at the height of the civil unrest of 1968. A drama that uncovers the panic at the centre of France's government and the fractured relationship between de Gaulle and his Prime Minister Georges Pompidou.
Based on first hand testimony, the drama paints a vivid picture of France teetering on the brink of a second revolution. Starring Ronald Pickup as de Gaulle, Barbara Flynn as Yvonne de Gaulle and Philip Jackson as Georges Pompidou. Witten by Mike Walker.
At the height of the 1968 civil unrest in France, Charles de Gaulle, President of the French Republic, fled the Elysee Palace fearing armed attack and the violent fall of the government. He left Georges Pompidou alone and in charge, with a civil service concerned this was a Communist revolution.
His helicopter flew across a Paris of smoking barricades and running battles in the streets. Ten million people were on strike in France - two thirds of the workforce.
De Gaulle left word that he would be at his country house. But for six hours he disappeared. In fact he had left the country and gone to the HQ of the French army in Germany. He only dared return to France once he had the backing of General Jacques Massu and his troops. This is the story of those hours, of France with no government and a desperate de Gaulle.
WRITER: Mike Walker
PRODUCER: David Morley
A Perfectly Normal production for BBC Radio 4.
Last on
Credits
| Role | Contributor |
| --- | --- |
| Joxe | Nicholas Boulton |
| Massu | Nicholas Boulton |
| Daniel Cohn-Bendit | Rory Fleck Byrne |
| Yvonne de Gaulle | Barbara Flynn |
| 'Michel' | Steven Hartley |
| Georges Pompidou | Philip Jackson |
| De Gaulle | Ronald Pickup |
| Fouchet | Daniel Weyman |
| De Boissieu | Daniel Weyman |
| Writer | Mike Walker |
| Producer | David Morley |
Broadcasts