Main content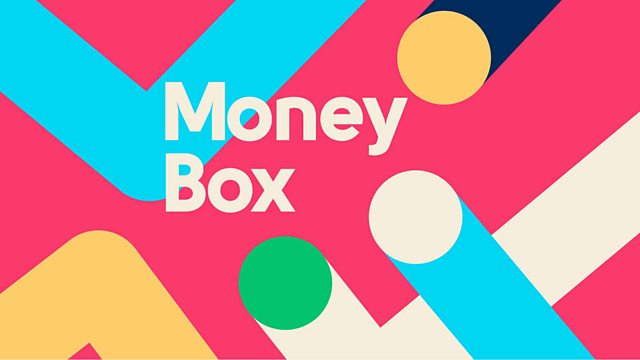 Banks fail blind people
Banks are failing the blind because of difficult-to-access online services. Can inheritance tax be made simpler? Plus the TSB IT fiasco - are customers entitled to compensation?
On Money Box with Paul Lewis: Banks are failing their customers who are blind or visually impaired by making it hard for them to access full services online. More than twenty years ago the advent of computer software that reads information on a screen aloud has allowed people to independently control and manage their finances. But recent bank IT upgrades have added complexity and blind people say they've not been consulted properly to ensure the online banking systems still work well for them. Reporter Lee Kumutat, who is blind, has the story. Paul Smyth, Head of Digital Accessibility at Barclays, also joins the programme.
Inheritance tax combines life's two certainties - death and taxes - in one neat package. If you own a house in an expensive area and have a lot of investments you will probably have to pay the tax. IHT is a very unpopular tax. A YouGov poll in 2015 revealed more people view Inheritance Tax as unfair than any other tax. Barely one in five thought it was fair. And that is despite the fact that only one in every 25 deaths results in inheritance tax being paid. The Chancellor has ordered a thorough review of the tax. And the Office of Tax Simplification - the independent adviser to the government - is carrying out that work. This weekend it is launching a public consultation. You can log onto its website and let it know what you think of Inheritance Tax - how well it works - what's wrong with it - and how it could be improved.
The OTS will report back to the Government in the Autumn with its conclusions. Though when any changes might happen is unclear. Paul Morton, tax director of the OTS, explains why it's time the views of the public on Inheritance Tax are heard.
And still on the theme of IT upgrades: TSB is facing a multi-million pound bill to reimburse customers hit by its IT fiasco. Around half the bank's customers have been unable to logon to their accounts at the first attempt since last Sunday. The problems began after the bank started migrating customers onto a new IT system managed by its Spanish owner Sabadell. TSB says it will be reimbursing customers any overdraft fees and charges they may have incurred.
Producer Sally Abrahams
Editor Jim Frank.
Last on
Chapters
Banks and Blind

Why are some banks failing to make their websites accessible

Duration: 13:19

IHTL

Is Inheritance tax the most unfair of all taxes?

Duration: 04:31

TSB

Compensation for TSB customers after the bank's IT meltdown

Duration: 04:54

Broadcasts