Main content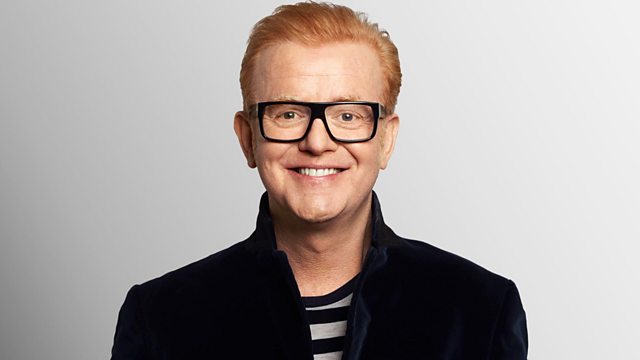 Harlem Globetrotters and David Domoney
Chris chats to the basketballin' Harlem Globetrotters and David Domoney shares some top gardening tips.
Chris was joined in the studio by the Harlem Globetrotters to talk about what we can expect on their latest UK tour, what it's like being two of the best basketball movers in the world and they even taught Chris a few basketball tricks. David Domoney encourages us to get outdoors for the start of National Gardening Week. He talks about the exciting ways we can stay fit while gardening and shares some interesting things we can do to get our kids into the gardening spirit. We hear your top tenuous claims for famous fathers and sons. Vassos is joined in the Sports Locker by British Olympic eventing rider Gemma Tattersall and today's Pause For Thought comes from Brian D'arcy.
Last on

Pause for Thought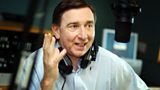 From Father Brian D'Arcy, a Catholic Passionist priest:
There is a prayer which Christians say regularly and which disturbs me greatly when I think about it. It's the Lord's Prayer.
The part which disturbs me most is this: "Forgive us our sins as we forgive those who sin against us". That means I am asking God to forgive me in the same measure as I have forgiven others. That could be a blessing or a curse.
Forgiveness is absolutely essential for healthy living but is never easy. There's no cheap forgiveness. There is no quick fix. It comes slowly and has to be constantly renewed. Generally we cannot forgive on our own. We need help to do it.
You've often heard people say, "forgive and forget." I don't agree. Forgiveness is not the same as forgetting. Part of the process is to let go of festering hurts but that's not the same as forgetting. Forgiveness is remembering and still letting go. It requires a change of heart because what we don't transform we transmit.
Be proactive but not indifferent.  Nor should we allow those who hurt us to keep on doing it; equally, we have to accept that those who hurt us are often good people themselves. So keep a balance.
When I forgive someone I'm actually giving myself a fresh start; logically then I have to give the other person a fresh start too.  Don't develop a martyr complex.   
This next step is the most difficult one to put into practice. I need to be willing to allow those who hurt me to live in peace so that I can have peace in my life. Just let of the past go and enjoy the present. It's foolish to think we can hold unto the memory and not be consumed by the hurt.
Saying sorry is the easy part because it leaves me in control; asking for forgiveness hands control to the other. That makes me vulnerable.
To forgive is to set a prisoner free and discover the prisoner was me. When you forgive you don't change the past but you sure do change the future.
Broadcast