Main content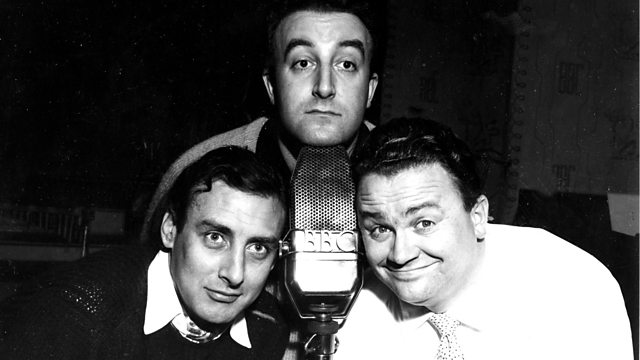 The Fireball of Milton Street
Neddie springs into action when he learns that the sun is on fire. Stars Harry Secombe. From February 1955.
Neddie Seagoon springs into action when he discovers the sun is on fire.
Starring Spike Milligan, Peter Sellers and Harry Secombe.
Beginning in May 1951 as 'Crazy People', The Goon Show ran for 10 series stretching the boundaries of radio comedy in new and influential directions concluding in January 1960.
The team reunited in October 1972 to celebrate the 50th anniversary of the BBC for The Last Goon Show of All.
Scripted by Spike Milligan and Eric Sykes.
With the Ray Ellington Quartet and Max Geldray.
Orchestra conducted by Wally Stott.
Announcer: Wallace Greenslade
Producer: Peter Eton
First broadcast on the BBC Home Service in February 1955.