Main content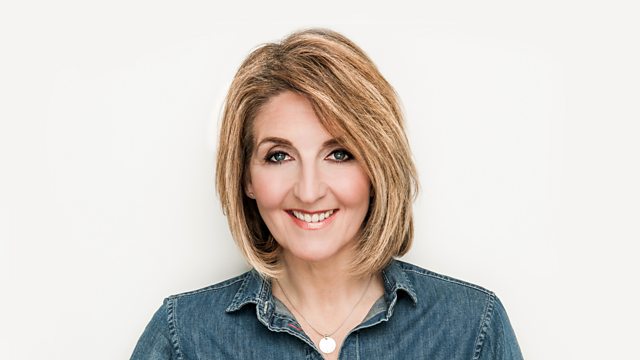 Do doctors always know best? Plus baby car seats
Do doctors always know best? Plus baby car seats and making friends in 90 hours.
The parents of seriously ill toddler Alfie Evans will challenge a High Court ruling preventing them from taking him to Italy for further treatment. The 23-month-old's life support was withdrawn on Monday after the court ruled Liverpool's Alder Hey Children's Hospital could end his care.
Do doctors always know best?
Also on the show.
CAR SEATS
Susan Robertson, a nurse from John o' Groats is due to give birth in 8 weeks. But, since the maternity unit at Caithness became a midwife led unit, Susan will journey to Raigmore Hospital in Inverness. She has grave concerns about the 120 mile drive she'll have to make home with her newborn baby in a car seat. Cass McNamara is our resident Midwife and Maria Aitken is from Caithness Health Action Team (CHAT).
RENFREWSHIRE SPICE
Alan Smith-Allison, from Renfrewshire, is a Spice Girl's superfan who has spent 22 years and 100k on memorabilia...he's just about to launch a Spice Up exhibition in London.
PERJETA
After being diagnosed with an aggressive form of breast cancer, Dunise MacIver had to choose between staying in London to receive life-saving treatment and moving back to be with her family in Inverness. She's now fronting a campaign for the breast cancer drug Perjeta to be available on the NHS in Scotland. Angela Harris is Head of Scotland for Breast Cancer Care.
INCEL
Reports from Canada say the suspect in the Toronto van attack made a reference to "Incel Rebellion" on Facebook. But what is an "incel"?
DANDRUFF
After Donald Trump wipes a 'piece of dandruff' from French President Emmanuel Macron's shoulder - how do you get rid of dandruff fast?
OPTIMISTIC
Libby Page, Author of The Lido, says that in a world full of bad news it's harder to be an optimist. Gregor Kyle is the Editor at Glasgow Live and Ros Taylor is a Psychologist.
FRIENDS IN 90 HOURS
According to a new study, you can become friends with a stranger in 90 hours. But how long does it take to become BEST friends and is it really all about putting the time in? Lisa Marie Ferla is a Music Journalist and Dr Rebecca Grayber is a Senior Lecturer in Psychology, University of Brighton.
BBC Radio Scotland News and Current Affairs Programmes