Main content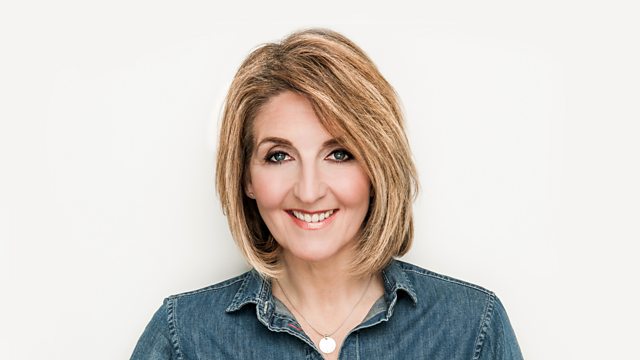 Keeping Kids Safe Online, IBS, Hoarding and Voicemails.
Kaye Adams gets to the heart of the stories making the news. Whose responsibility is it to protect our kids online? Plus a look at hoarding, IBS and voicemails.
Social media firms are being threatened with new laws if they don't do more to protect children online. In a letter to companies including Facebook and Google, Health Secretary Jeremy Hunt accuses them of "turning a blind eye" to their impact on children. He gives them until the end of April to outline action on cutting underage use, preventing cyber bullying, and promoting healthy screen time.
Whose responsibility is it to protect our kids online?
Also on the show...
HOARDING
World Health Organisation will officially recognise compulsive hoarding as a distinct mental health disorder. David Woods from Edinburgh says that compulsive hoarding has taken over his life. Linda Fay is the Director of LifePod and is the UK's only ICD-certified Hoarding Specialist.
VOICEMAILS
We wade into the online debate sparked by author Matt Haig who suggested that voicemails should be banned. Carrie Marshall is a technology expert and Sonia Poulton is a journalist.
IBS
Its IBS Awareness Month so what's the reality of living with Irritable Bowel Syndrome? Sarah Taylor is a blogger with IBS who created 'the wee foodie', Lesley Reid is a Dietician and Alison Reid is a Chief Executive Officer from The IBS Network.
PARENTING HACKS
Presenter, podcaster & 'imperfect mum' Jennie Cook is back with her top hacks for when the wee ones are under the weather.
KITCHENS
Are our kitchens making us fat? Professor Brian Wansink is the Author of Slim by Design, Scott Craig is Senior Designer & owner of Park Haus Interiors and Katrina Tweedie is a Daily Record reporter and mum of 3 boys.
FAMILY FRICTION
There are reports that more of Meghan Markle's close family have been left 'furious' after being left off the guest list for the big day. If you've got feuding family members, how do you decide who is 'on the list'?
TRAVEL INSURANCE
Did you know that one in two travel insurance policies don't cover cruises? Ahead of the summer holidays we find out how to make sure you've got the right travel insurance for your trip.
BBC Radio Scotland News and Current Affairs Programmes