Main content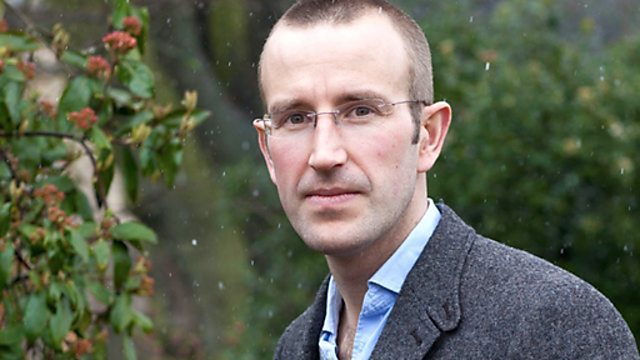 22/04/2018
Cathy Macdonald hosts two hours of music and conversation with a faith and ethical perspective, taking the week's events to ask what they say about our values and beliefs.
One of Britain's foremost travel writers, Robert Macfarlane, joins Cathy to explore the disappearing words of nature, from acorn to wren, conker to dandelion.
Orange Prize-winning author Lionel Shriver on how our possessions increasingly own us in her latest work Property: A Collection.
In hotspots across the world from the Middle East to Europe, bonds are being broken and alliances are being formed and reformed. How do we find a common language without the risk of entrenching an 'us' and 'them' mentality? Cathy is joined by Dr Omar Imady, author and Deputy Director of the Centre for Syrian Studies at the University of St Andrews, and Alain Safa, a Swedish-Lebanese poet, who works in cross-cultural conflict resolution and conflict prevention.
Since the earthquake in Nepal three years ago, the Church of Scotland's World Mission Council has raised over three hundred thousand pounds. Carol Finlay and Mary Kerr, both elders at Carrickknowe Parish Church in Edinburgh, have just returned from Nepal where they've been visiting areas devastated in 2015.
Last summer, journalist Paul English told BBC Radio Scotland about a very personal journey when he poured over three-decade-old letters and used them to reconnect with some of his childhood pen-friends. Listening at the time was primary teacher Lynn McPherson from Paul's old school. Paul joins Cathy to reveal what happened next.
Recent studies suggest most Scots believe kindness as a core human trait is as important and prevalent as ever, and that small acts of kindness can change the world. Rev Philip Blackledge, Rector of Holy Trinity, Melrose, and Dr Tom Farsides, lecturer in Social Psychology at the University of Sussex and an expert in human behaviour, explore the positive effects of kindness.