Main content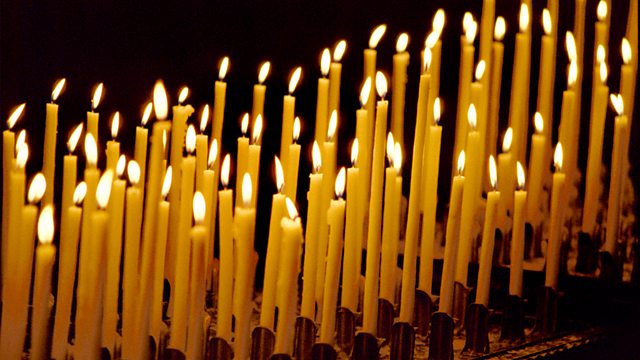 28/04/2018
A spiritual comment and prayer to begin the day with Catherine Butcher, Communications Director of HOPE.
Script
Good morning. Although millions of people have to work on a Saturday, it's still a key day for sport and entertainment. Football attracts the biggest audiences. Millions will be watching matches live or on TV. Today the men in my family are heading to watch The Cherries – AFC Bournemouth – play The Saints – as Southampton are called - BECAUSE LIKE  several leading football clubs THEY WERE founded by churches . The Christians who founded football clubs in the nineteenth century believed that the clubs would help improve community spirit and build character. 
Television will also attract huge audiences today. It too had Christians setting its goals when it began. The first BBC Director General John Reith decided that the BBC was to 'inform, educate and entertain' in that order. The Latin inscription in the hallway of Old Broadcasting House, quotes Paul's letter to the Philippians praying that 'the people inclining their ear to whatsoever things are lovely and honest, whatsoever things are of good report, may tread the path of virtue and wisdom'.
2,000 years ago Jesus of Nazareth attracted significant crowds. They listened as he talked about the blessings of poverty, meekness, mercy, purity, peace making and even persecution.  He challenged them to be like salt – bringing flavour to life – and like light, doing good in dark places. He promised 'I have come that [you] may have life, and have it to the full.'
Whether you're heading for a sports stadium today, or you're more likely to be sitting on a sofa watching television – join me in praying for the world of sport and entertainment.
Heavenly Father, thank you for the restorative impact of recreation. Bless the world of sport and entertainment today. May all who take part add truth and beauty to our lives. Amen.