Main content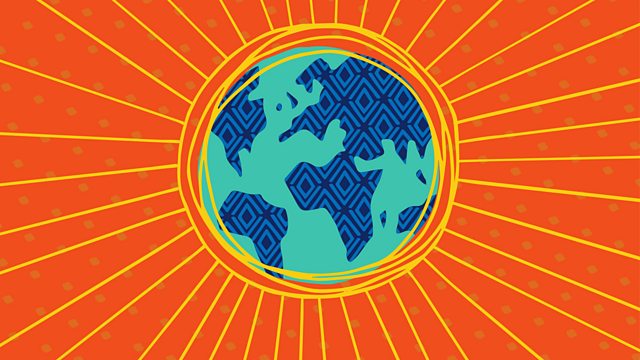 Kathryn Tickell with Joji Hirota in session
Japanese Taiko drummer Joji Hirota & his band are in session with Kathryn Tickell for Radio 3's new world music show, plus a Road Trip to Japan and a Mixtape from Catrin Finch.
As part of Radio 3's late night Japan season, Night Blossoms, Taiko drummer Joji Hirota & his band are in session with Kathryn Tickell for Music Planet, plus we take a Road Trip to Tokyo
Joji Hirota is a composer, percussionist and multi instrumentalist hailing from Northern Japan. Trained as a classical musicians and a master of the spectacular and thunderous Taiko drums as well as the delicate Japanese flute the shakuhachi. He'll be playing both in the Music Planet studio with his ensemble the London Taiko drummers, who joined him in opening the Live Earth concert at Wembley Stadium in 2007 which was broadcast worldwide to millions. Taiko means 'big fat drum' in Japanese, so it might get loud!
We take a Roadtrip to Tokyo in the company of DJ and journalist Peter Barakan - he'll be giving us a flavour of where traditional Japanese roots music meets the alternative fringe across Japan.
There's yet more live music in the studio in the form of the traditional Japanese court music Gagaku - the world's oldest orchestral music still being performed today. The ensemble Reigakusha perform for us and take us through some of the traditional Japanese instruments.
And tonight's Music Planet Mixtape comes from the Welsh harpist Catrin Finch. Catrin is equally at home in classical, folk or world music and she chooses Joropo music from Columbia, Argentinean tango and an award winning classical and jazz collaboration.
Listen to the world - Music Planet, Radio 3's new world music show presented by Lopa Kothari and Kathryn Tickell, brings us the best roots-based music from across the globe - with live sessions from the biggest international names and the freshest emerging talent; classic tracks and new releases; and every week a bespoke Road Trip from a different corner of the globe, taking us to the heart of its music and culture. Plus special guest Mixtapes and gems from the BBC archives. Whether it's traditional Indian ragas, Malian funk, UK folk or Cuban jazz, you'll hear it on Music Planet.
Last on
Clips

Music Played
Johanna Juhola

Diivan Jaljet

Diivan Jäljet - Shadow of a Diva.
Westpark Music.
4.

Michael McGoldrick

Bakonoba (feat. Fatoumata Diawara)

Monsieur Doumani

Mishmash

Angathin.
Monsieur Doumani.
5.

Kubota Makoto

Phunki Awa (Road Trip)

Zomeki Vol. 5.
Far Side Music.

Yonashiro Miwa

Bangamuri (Road Trip)

MYAHK SONG BOOK 'Longing'.
Elsur Records.

Min'yo Crusaders

Aizu Bandai-san (Road Trip)

Echoes Of Japan.
Marathon Media International.

Nusrat Fateh Ali Khan

Mustt Mustt (Classic Artist)

Mustt Mustt.
Caroline Records.
1.

Reigakusha Ensemble

Konju no ha (Studio Session)

Reigakusha Ensemble

Etenraku (Studio Session)

3MA

Anfass

Anarouz.
Galileo Music Communication.
3.

¡Cimarrón!

Joropo quitapesares (Mixtape)

Joropo Music from the Plains of Colombia.
Smithsonian Folkways Recordings.
1.

Yerba Colorá

Cumbia Para Ti (BBC Music Introducing)

Maya Youssef

Queen of the Night

Syrian Dreams.
Harmonia Mundi.
Broadcast

Featured in...
Late-evening programmes exploring the counter-culture in Japanese music and art.