Main content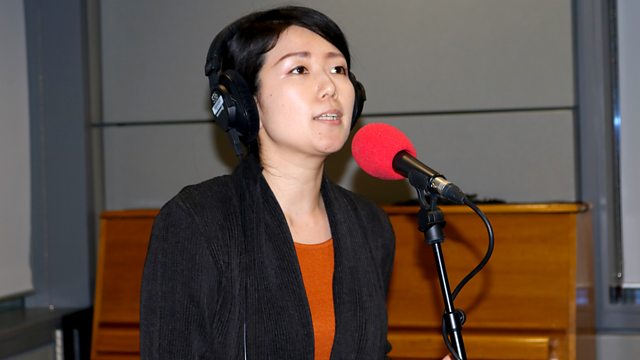 Night Meetings - Japan
Ian McMillan's guests include the poet Yasuhiro Yotsumoto, singer Akari Mochizuki on 'Enka' (Japanese Blues), and comedian Yuriko Kotani.
Ian McMillan and guests explore Japanese night-time language, poetic encounters and musical collisions - and uncanny meetings that happen in the dark.
The programme is part of Radio 3's 'Night Blossoms' - a week exploring the unexpected, the shadows and the counter-cultural in Japanese music and arts.
Producer: Faith Lawrence
Presenter: Ian McMillan.
Last on
Yasuhiro Yotsumoto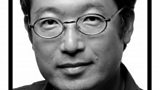 The poet Yasuhiro Yotsumoto was born in Osaka and now lives in Munich. He is the author of 11 collections of poetry, as well as novels, essays and criticism. He has also translated poets such as Emily Dickinson, Rainer Maria Rilke and Simon Armitage into Japanese. He reads from his latest collection to be translated into English 'Family Room' (Vagabond) and explains the special significance of the moon in Japanese writing about the night. 
Damian Flanagan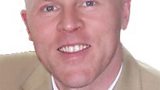 The critic and author Damian Flanagan has written extensively on the celebrated Japanese author Natsume Soseki. Damian has  translated part of his book 'Ten Nights of Dreams' especially for The Verb. He lets us into Soseki's uncanny night time encounters, explaining that his dream-stories reflect Japanese notions of creativity and art-making.
Yuriko Kotani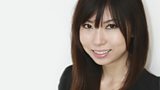 The comedian Yuriko Kotani is the winner of a BBC New Comedy Award.  We asked her to explore her experiences of vague and shadowy language for The Verb. She tells Ian that she admires the British for their laid-back attitudes – epitomised by the use of the suffix 'ish'. She also tries to decode the phrase 'why not?', and explains the comedic catchphrase (heard in the routines of Japanese comic double-acts) 'Nandeyanen!'.
Lucy North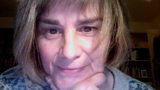 Lucy North's translation of Hiromi Kawakami's collection of short stories 'Record of a Night Too Brief' (Pushkin) has just been published, twenty years after the book first became a best-seller in Japan. Lucy reads from the title story, a tale of metamorphosis and flux that takes place in a dream landscape where the night nibbles at you… 
Akari Mochizuki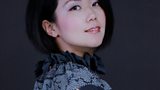 Akari Mochizuki (known as Mochi) sings 'Enka', a style of Japanese blues which became popular in the 1960s. Mochi calls them songs of 'grudge and grief', and explains she began singing them at the age of three, but it was only in adulthood that she truly understood the emotions behind the songs. She explains the appeal of one of the most iconic 'enka' called 'Amagi Goe' and performs a special introductory song, written specially for The Verb, and an 'enka' set at night called 'Yozakura Oshichi'.
Broadcast

Featured in...
Late-evening programmes exploring the counter-culture in Japanese music and art.

Creativity, performance, debate