Main content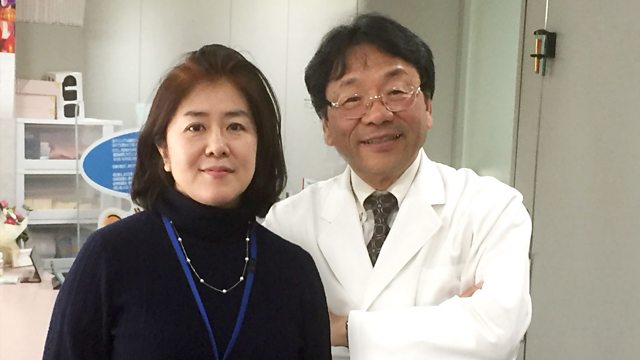 No Sex, Please
A recent report suggests that almost 45% of single Japanese aged 18 to 34 have never had sex, and many marriages are sexless. Chie Kobayashi and Ruth Evans investigate.
Why are the Japanese having less sex? Chie Kobayashi and Ruth Evans investigate.
Kunio Kitamura, the head of Japan's family planning association is worried he may soon be out of a job. The birth rate, condom use, the pill, abortions and sexually transmitted diseases are all declining. He says, "The only explanation is that Japanese people are having less sex."
A recent report reveals that a record number of couples are living in sexless marriages. A third of men interviewed said they were too tired for sex, and a quarter of women said they found sex troublesome. Another survey of single Japanese aged 18-34 found that the proportion of virgins had increased significantly over the past decade - almost 45% said they had never had sex.
Chie Kobayashi and Ruth Evans look at the complex reasons behind these trends, and the alarming implications for Japan's dramatically falling birth rate - the country's population of 127 million is expected to drop dramatically to around 86 million by 2060.
A Ruth Evans production for BBC Radio 4