Main content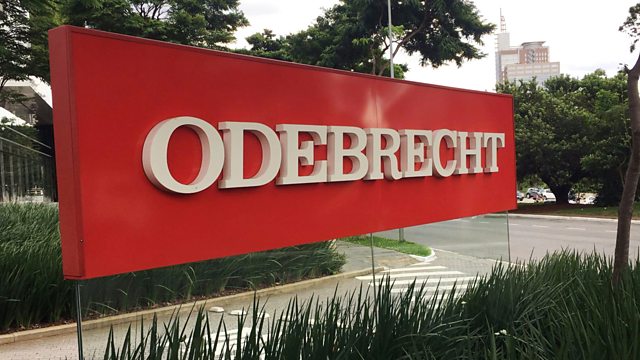 Corruption Incorporated: The Odebrecht Story
The rise and fall of one of Brazil's top companies - built on a policy of colossal bribery. What does it tell us about how some Brazilians have been doing business?
Corruption Incorporated - the Odebrecht Story
Odebrecht was one of Brazil's premier companies - the largest construction firm in Latin America. But some of its success in securing multi-million dollar contracts across the region was built on a policy of colossal bribery. This edifice of graft began to crumble when the Brazilian authorities started to investigate the state-owned oil company, Petrobras. As a result, CEO Marcelo Odebrecht was convicted of paying millions of dollars in bribes to Petrobras executives in cash-for-contracts. The testimony of Odebrecht executives in plea-bargain agreements with prosecutors continues to have fall-out in an election year, especially with former President, Luiz Inacio Lula da Silva now in jail on charges related to Brazil's wider corruption scandal.
Linda Pressly explores the organisation at the heart of the Odebrecht scandal - a whole corporate department set up to administer bribes. And she meets the company's new CEO, Luciano Guidolin, who tells her the company will be compliant. It will not tolerate corruption. Meanwhile, the Federal Police of Brazil continue to attempt to crack the codes that prevent them from fully accessing Odebrecht's encrypted computer system.
Presenter: Linda Pressly
Producer in Brazil: Jessica Cruz.