Main content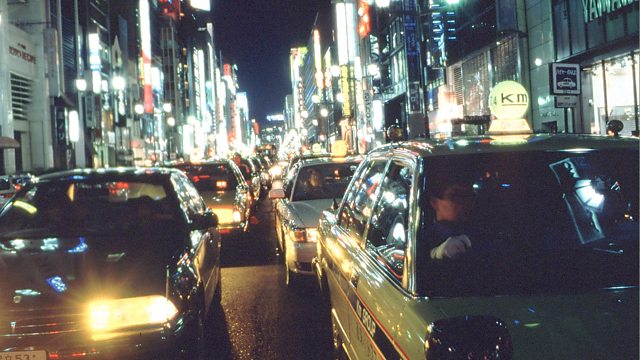 Sleepless in Tokyo
Nick Luscombe takes a soundwalk through the 24 hour neighbourhood of Kabukicho in Tokyo, plus vaporwave, vegan noise art and bamboo magic.
Nick Luscombe invites us on a late night soundwalk through the 24 hour neighbourhood of Kabukichō in Tokyo, an entertainment district also known as "Sleepless Town".
Also in this Japanese music special we hear from revered composer Toshio Hosokawa, catastrophic noise-metal from Tokyo band Endon, experimental electronics from Nobukazu Takemura, cutting-edge art rock from Kyoto based collective Kukangendai, and some of the best Japanese music being made here in the UK with Hatis Noit's explorations of the limits of the human voice plus the one-man band of assorted DIY instruments operated by the masterful ICHI.
Part of Night Blossoms on BBC Radio 3.
Produced by Alannah Chance for Reduced Listening.
Featured in...
We broadcast more live and specially-recorded concerts and opera than any other station.
The music of after-hours Tokyo
Late Junction Albums of the Year 2018