Main content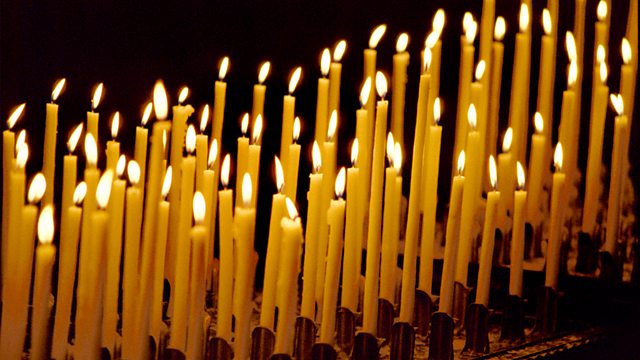 13/04/2018
Spiritual reflection to start the day with Bob Fyffe, General Secretary of Churches Together in Britain and Ireland.
Script
Good morning.
It's Friday the 13th of April and one of those days in western superstition held to be unlucky. Fears around Friday the 13th lie in a medieval belief that there were thirteen people in the upper room the night before Christ was crucified on the Friday. The legend sounds a bit hard to believe when looked at in the cold light of day. It is and should remain a legend from the middle ages.
Instead we might take the opportunity to make this day a day when we deliberately give thanks for the people and situations we are grateful for. We are after all very bad at telling those we admire or care about how much they mean to us. What are the things and who are the people in your life that you are grateful for? Today is a day to be proactive in reaching out to them, to let them know how much you admire or want to thank them for what they do for you. Imagine, it could be someone who does very ordinary things to make your life better. On the train or the bus, in the office or the supermarket, who is it that needs to be thanked and praised for the job they do to assist you? Don't put off saying thanks. Do it this Friday the 13th. 
Gracious God
You never fail to reassure us of your love
We too often find it difficult to accept
that others value us for who we are
help us to say thanks to those around us who care,
and make our lives so much richer because they are always there -
as you are. Amen