Main content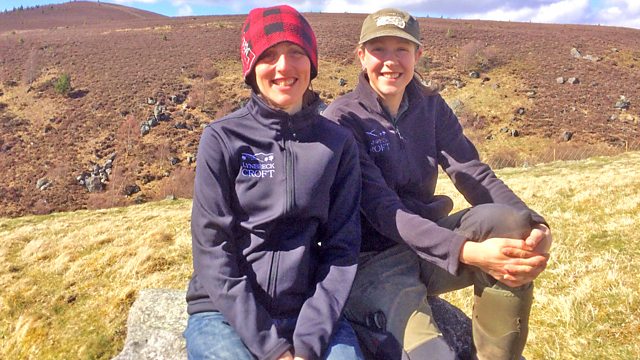 21st-Century Croft
How do you turn a derelict croft into a thriving business? Moira Hickey meets two women who have taken up the challenge in the Cairngorms.
Viewed on a long summer's day life on a Highland croft might seem like a bucolic fantasy. In the depths of a Cairngorms winter things are a little different. In March 2016 Lynn and Sandra pooled their life savings to buy a derelict croft near Grantown-on-Spey. Two tough years of hard work planning a new farm business for the future based on woodland planting and grazing Highland cattle has brought not just fertility, but also an income stream, back to the farm
Moira Hickey joins the owners of Lynbreck Croft as they battle their way through their toughest winter yet.