Main content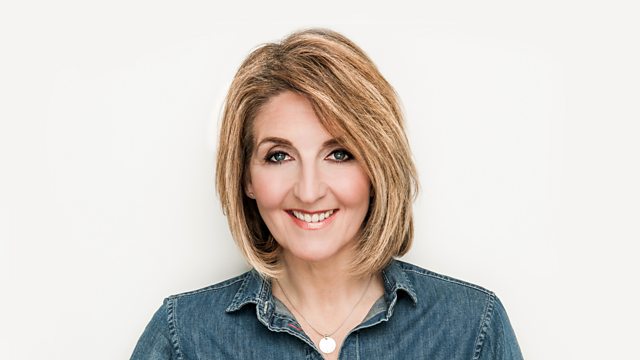 Did Theresa May do the right thing? Plus Autism, Marathon Running and Dog Walking Etiquette.
Kaye Adams asks if Theresa May did the right thing. Plus is Facebook listening to people's conversations and is marathon running good for you?
Theresa May is to face MPs' questions about her decision to authorise air strikes against the Syrian government. Sites near Damascus and Homs were hit on Saturday in response to the alleged chemical attack on Douma on 7 April. Labour has called for the law to be changed for any future interventions. Foreign Secretary Boris Johnson promised MPs would have "abundant time" to have their say.
KAYE ASKS
Did Theresa May do the right thing?
After 10am
AUTISM
BBC Scotland Documentary: Help Save my Child airs tonight. Reporter Lisa Summers joins us to talk about the battle parents of children with autism face every day of their lives. Charlene Tate is the Director of Autism Practice and Research at Scottish Autism. Ross Macfadyen is the parent of Rory who has autism.
STORNOWAY MOSQUE
Will the Western Isle's first mosque be built in time for Ramadan? Aihtsham Rashid, a Property Developer from Leeds, updates us on the build. Murray Macleod is a Journalist and Resident on the Isle of Lewis.
WASHING NEW CLOTHES
Should you be washing your brand new clothes before you wear them? Dr Chris Smith is a Consultant Medical Microbiologist, Mike Pretious is a Lecturer in Marketing, Retailing and Consumer Studies and Oonagh O'Hagan is a Fashion Lecturer at Central Saint Martins.
TAKE THE LEAD
Zoe Blake, a veterinary nurse, is urging dog owners and lovers to 'Take the Lead'. Lisa Murray is a dog walker from Glasgow and Elaine Henley is a Clinical Animal Behaviourist.
PARENTING HACKS
The parenting hacks that will change your life with Presenter, Podcaster and self-titled 'imperfect mum' Jennie Cook. This week, everything you need to know about buying, washing and adapting CLOTHES!
IS FACEBOOK LISTENING TO YOU?
A journalist from Wales has written about her experience of the "urban myth" that Facebook is using your phone's microphone to listen to your conversations. The theory is that the platform uses this information so they can target you with adverts. So is facebook really listening to you?
MARATHONS
Scotland's Callum Hawkins was taken away in an ambulance after collapsing just over one mile from the end of the marathon at the Commonwealth Games yesterday. Callum has now been discharged from hospital but with more than 50,000 people gearing up to do the London Marathon this Sunday - are marathons good for your health, physically and mentally?
Last on
Lisa Summers meets parents trying to get support for their autistic children.
Broadcast

BBC Radio Scotland News and Current Affairs Programmes