Main content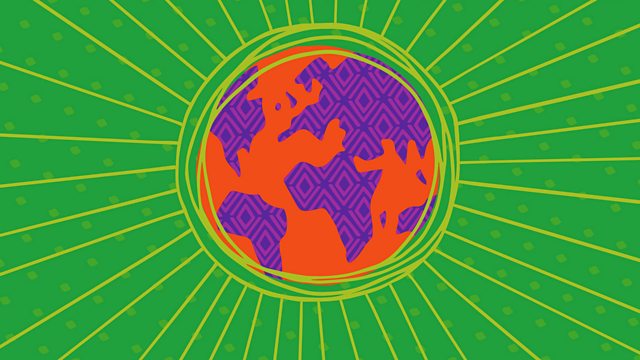 Lopa Kothari with Melissa Laveaux in session
Haitian singer Melissa Laveaux is in session with Lopa Kothari for Radio 3's new world music programme, plus a Road Trip from Rio and a Mixtape from Quinton Scott.
Haitian singer Melissa Laveaux is in session with Lopa Kothari for Radio 3's new world music programme, with a Road Trip to Rio de Janeiro and a Mixtape from Quinton Scott.
With her new album Radyo Siwel out now on No Format!, Melissa Laveaux explores her Haitian heritage, re-working songs sung in Haiti during the American military occupation of the early 20th century, and presented here in an intimate solo setting.
For this week's Road Trip, music journalist and author Silvio Essinger reports from Rio de Janeiro, the home of baile funk, with tracks from pianist Dom Salvador and rappers Cidinho and Doca.
And to mark this weekend's Record Store Day, collector and Strut Records founder Quinton Scott digs out some vintage sounds from Guadeloupe, Nigeria and Madagascar in his Music Planet mixtape.
Plus the latest new releases and a track from this week's classic artist, Romany group Taraf de Haidouks.
Listen to the world - Music Planet, Radio 3's new world music show presented by Lopa Kothari and Kathryn Tickell, brings us the best roots-based music from across the globe - with live sessions from the biggest international names and the freshest emerging talent; classic tracks and new releases; and every week a bespoke Road Trip from a different corner of the globe, taking us to the heart of its music and culture. Plus special guest Mixtapes and gems from the BBC archives. Whether it's traditional Indian ragas, Malian funk, UK folk or Cuban jazz, you'll hear it on Music Planet.
Last on
Music Played
Cheikh Lô

Boul di Tagale

Youssou NDour Presente Cheikh NDiguel Lo.
World Circuit.
1.

Mélissa Laveaux

Le Ma Monte Chwal Mwen (Studio Session)

Sonido Gallo Negro

Tolú

Mambo Cosmico.
Glitter Beat.
2.

Caetano Veloso

Tropicalia

Caetano Veloso.
UNIVERSAL.
1.

Idris Ackamoor & The Pyramids

Tinoge

Mélissa Laveaux

Nan Fon Bwa (Studio Session)

Mélissa Laveaux

Angeli-ko (Studio Session)

Moreira da Silva

Cidade Lagoa (Road Trip)

A Volta Do Malandro.
EMI-Odeon Brasil.
7.

Dom Salvador E Abolição

Guanabara (Road Trip)

Som, Sangue E Raça.
CBS.
2.

MC Cidinho & Doca

Rap Da Felicidade (Road Trip)

Elite Squad.
EMI Music Brasil.

Anitta

Essa Mina e Louca (Road Trip)

Bang.
Warner Music Brasil.

Taraf de Haïdouks

I'm a Gambling Man (Classic Artist)

Band of Gypsies.
Crammed Discs.
11.

David Fanshawe

Old Timer's Dateline Hotel (Tonga)

Discover Music From The Pacific.
ARC Music.

Kiribati

Tibwerri - Biscuit tin, wooden box (Kiribati, Micronesia)

Percussion Around The World.
SAYDISC RECORDS.
26.

Shake Keane And His Highlifers

Baionga (St Vincent & Grenadines)

London Is The Place For Me 2: Calypso & Kwela, Highlife & Jazz From Young Black.
Honest Jon's Records.

Fatoumata Diawara

Takamba

Fenifo.
WAGRAM/MONTUNO.
8.

Calypso Rose

Calypso Blues

Chouk Bwa

Neg Ayisien (Studio Session)

Trio da Kali & Kronos Quartet

God Shall Wipe All Tears Away (radio edit)

Ladilikan.
World Circuit.
5.

Baloji

Kongaulois

137 Avenue Kaniama.
Bella Union.
12.

Ibo Combo

Ti Garcon (Heritage Track)

Haiti Direct - Big Band, Mini Jazz & Twoubadou Sounds, 1960​-​1978.
STRUT.
1.

Mélissa Laveaux

Tolalito (Studio Session)

Music Department of the Imperial Household Agency

Kitoku No Kyū

Gagaku - Etenraku / Azumaasobi / Kishunraku / Seigaiha.
Seven Seas.
10.

The Funkees

Akula Owu Onyeara (Mixtape)

Nigeria Special: Modern Highlife, Afro​-​Sounds & Nigerian Blues 1970​-​6.
Soundway Records.
4.

Daniel Forestal

ces p'tits je t'aime (Mixtape)

Daniel Forestal Et Sa Guitare.
Disques Debs.
2.

Jaojoby

Tratasy Maitso (Mixtape)

Sofrito Island Series: Madagascar.
Sofrito.

Dobet Gnahoré

Akissi La Rebelle

Miziki.
Café de la Danse / LA Café.
9.

Angélique Kidjo

Born Under Punches

Remain in Light.
Kravenworks Records.
1.
Broadcast