Main content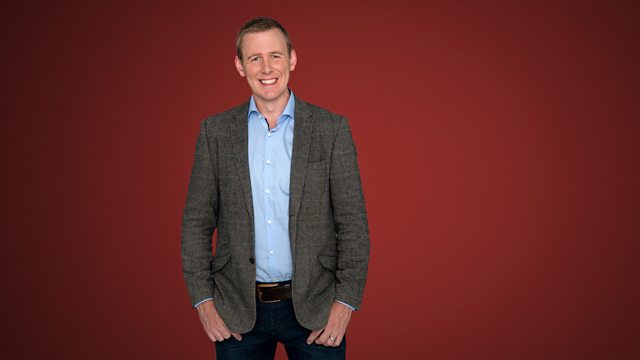 Thursday - Opera Matinee: Donizetti's 'Maria Stuarda'
Marlis Petersen stars as the ill-fated Mary, Queen of Scots, with Alexandra Deshorties as Queen Elizabeth I of England in Donizetti's opera Maria Stuarda. Tom Redmond presents.
Marlis Petersen stars as the ill-fated Mary, Queen of Scots with Alexandra Deshorties as her deadly rival Queen Elizabeth I of England in Donizetti's opera Maria Stuarda. Tom Redmond presents this performance from Vienna. The opera's based on an Italian version of Schiller's German play Mary Stuart, which has been a recent hit on the London stage starring Juliet Stevenson and Lia Williams.
Maria Stuarda ..... Marlis Petersen (soprano)
Elisabetta ..... Alexandra Deshorties (soprano)
Roberto ..... Norman Reinhardt (tenor)
Giorgio Talbot ..... Stefan Cerny (bass)
Lord Guglielmo Cecil ..... Tobias Greenhalgh (baritone)
Anna Kennedy ..... Natalia Kawalek (mezzo-soprano)
Arnold Schoenberg Chorus
ORF Radio Symphony Orchestra, Vienna
Paolo Arrivabeni (conductor).
Synopsis
Act I
Scene 1: The Palace of Westminster
Elisabetta I of England ponders whether to accept a marriage proposal from the Dauphin of France. While the marriage would create an important alliance with France, Elisabetta cannot forget her first love, Roberto, Conte di Leicester. She is also uneasy about her cousin Maria Stuarda, whom she has imprisoned.
While her minister Guglielmo Cecil urges her to pronounce the death sentence on Maria, the crowd and Giorgio Talbot call for Maria's pardon. Leicester arrives. Elisabetta tells him that she has almost decided to accept the Dauphin's proposal, and is furious when Leicester does not seem upset.
Talbot takes Leicester aside and gives him a portrait and letter from Maria. Leicester, who once loved Maria, is much moved as he looks at her portrait, and begins to plan how he might free her.
Elisabetta confronts Leicester. She becomes furiously jealous when she finds that he has had a message from Maria, and suspects the two of plotting against her. Leicester persuades Elisabetta to meet Maria, and urges her to be merciful. Elisabetta, however, regards Maria as her rival for Leicester's affections, and plans to punish her further.
Scene 2: Fotheringhay Castle
The imprisoned Maria dreams of freedom, and thinks nostalgically of her childhood in France. Hunters are heard in the distance. Maria's maid Anna announces that it is the royal hunt; the Queen must be approaching. She suggests that they leave, but before they can do so, Leicester appears. He declares his love for Maria, and tells her that he hopes Elisabetta will free her; Maria, however, is uncertain and anxious.
Leicester prepares Elisabetta for her audience with Maria and again urges the Queen to be merciful. Talbot and Anna lead Maria to Elisabetta. Elisabetta's jealousy grows at the sight of the beautiful Maria, while Leicester determines to save her, and Anna and Talbot feel foreboding. Maria begs for Elisabetta's forgiveness and mercy; Elisabetta responds with anger and cold sarcasm. She insults Maria and accuses her of evil and of
the murder of her husband. Leicester urges Maria to remain calm, but her anger is finally roused, and she turns on Elisabetta, mocking the union of Elisabetta's parents as illegal, and Elisabetta as illegitimate and a disgrace to England. Elisabetta vows vengeance, while Talbot, Anna and Leicester lament Maria's reckless behaviour and fear for her future.
Act II
Scene 1: The Palace of Westminster
Cecil urges Elisabetta to sign Maria's death warrant, but she remains reluctant. She finally signs the warrant as Leicester arrives to plead Maria's cause. Leicester's ardent plea for Maria enrages Elisabetta, and she tells him that Maria is condemned. Cecil is jubilant. Leicester begs her for mercy, but Elisabetta refuses to listen, and orders him to witness Maria's execution.
Scene 2: Fotheringhay Castle
Maria calmly accepts her death sentence from Cecil, but, alone with Talbot, gives way to grief and begs for comfort. She tells Talbot that she is haunted by memories of her past. Acting as a priest, Talbot hears her confession and absolves her, and they pray together.
Scene 3: Fotheringhay Castle
Maria bids an affectionate farewell to Anna and her other attendants, asking them to pray for her and all who have wronged her. Cecil comes to lead Maria to the scaffold, and Maria tells him that she forgives Elisabetta, and hopes that her death will cause the Queen no anxiety. Leicester arrives just in time to say goodbye to Maria. He watches helplessly as Maria is led away to be executed.