Main content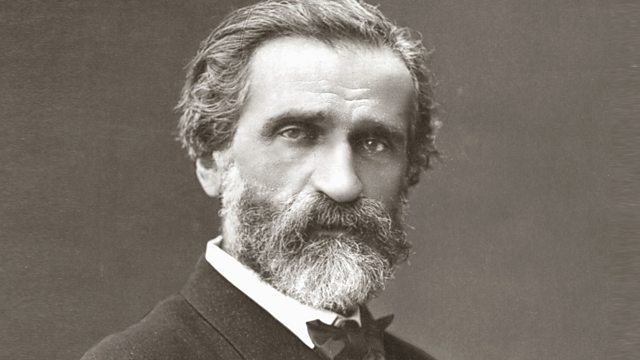 Donald Macleod explores Verdi's involvement with politics and the Risorgimento as Italy worked to forge a new sense of unified identity.
Few composers have made their mark on the world of opera like Giuseppe Verdi. He wrote a host of eminently hummable tunes as he rose to fame, paralleling the growing sense of identity which Italy was forging for itself in the 19th century, and establishing himself as the most successful Italian composer of his generation. Tracing his life is riddled with difficulties however, due to the artistic licence Verdi himself used when taking about his own history. Donald Macleod pieces together the truths as he traces Verdi's life and music and finds a story of shrewd investments, run-ins with the authorities, driving ambition, and emotional tragedy.
In Thursday's programme, Donald explores Verdi's ties with politics, investigating his involvement with the risorgimento movement in Italy, and works which show him in a broadly political light.
Inno delle Nazioni (Hymn of the nations)
Richard Margison (tenor)
Canadian Opera Company Chorus and Orchestra
Richard Bradshaw (conductor)
La Battaglia di Legnano - Act 4 - Deus meus, pone illos ut rotam; Vittoria! Vittoria!; Per la salvata Italia
Katia Ricciarelli (Lida)
Ann Murray (Imelda)
Dimitri Kavrakos (Secondo Console)
Jose Carreras (Arrigo)
Matteo Manuguerra (Rolando)
ORF Symphony Orchestra and Chorus, Vienna
Lamberto Gardelli (conductor)
Il Brigidino
Renatta Scotto (soprano)
Vincenzo Scalera (piano)
Don Carlo (1884 Four Act Version) - Act 3 - Ella giammai m'amò; Il Grand'Inquisitor!
Nicolai Ghiaurov (Filippo II)
Ruggero Raimondi (Il Grande Inquisitore)
Horst Nitsche (Count of Lerma)
Berlin Philharmonic
Herbert von Karajan (conductor)
Pieta Signor
Michele Pertusi (bass-baritone)
Parma Opera Ensemble
Producer: Sam Phillips