Main content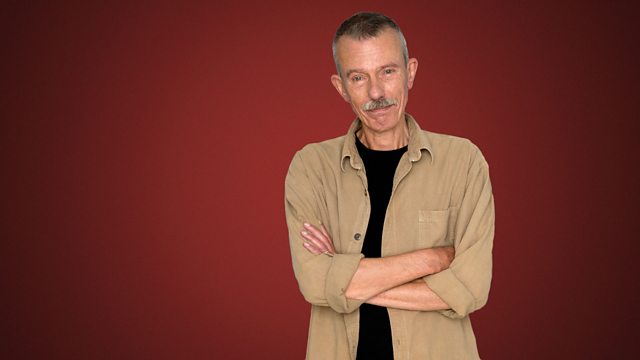 BBC Proms 2016: Berlioz's Romeo and Juliet
Jonathan Swain presents a performance from the 2016 BBC Proms of Berlioz's Romeo and Juliet.
Jonathan Swain presents a performance from the 2016 BBC Proms of Berlioz's Romeo and Juliet
1:01 AM
Berlioz, Hector (1803-1869)
Romeo et Juliette - symphonie dramatique, Op 17 for soloists, chorus and orchestra
Julie Boulianne (mezzo-soprano), Jean Paul Fouchécourt (tenor), Laurent Naouri (bass), Monteverdi Choir, National Youth Choir of Scotland, Orchestre Révolutionnaire et Romantique, Sir John Eliot Gardiner (conductor)
2:42 AM
Arensky, Anton Stepanovich (1861-1906)
Suite No.2 for 2 pianos, Op 23, 'Silhouettes'
James Anagnoson, Leslie Kinton (pianos)
3:01 AM
Klami, Uuno (1900-1961)
Kalevala Suite, Op 23
Finnish RSO, Mikko Franck (conductor)
3:39 AM
Faure, Gabriel (1845-1924)
Piano Quartet No 2 in G minor, Op 45
Nils-Erik Sparf (violin), Lilli Maijala (viola), Andreas Brantelid (cello), Stefan Forsberg (piano)
4:15 AM
Holst, Gustav (1874-1934)
Ave Maria
Chamber Choir AVE, Andraž Hauptman (conductor)
4:21 AM
Jean Sibelius (1865-1957)
5 Danses champêtres, Op 106 for violin and piano
Petterli Iivonen (violin), Philip Chiu (piano)
4:29 AM
Haydn, Joseph (1732-1809)
2 Marches in E flat major for wind
Bratislavská komorná harmónia (Bratislava chamber harmony), Justus Pavlík (director)
4:35 AM
Wagner, Richard (1813-1883), transcr. Liszt, Franz (1811-1886)
Isolde's Liebestod transc. Liszt for piano, S.447
François-Frédéric Guy (piano)
4:43 AM
Kuula, Toivo (1883-1918)
Sorrow for cello and orchestra, Op 2 No 2
Arto Noras (cello), The Finnish Radio Symphony Orchestra, Jorma Panula (conductor)
4:49 AM
Bach, Carl Philipp Emanuel (1714-1788)
Symphony for strings in B flat, Wq.182 No 2
Barbara Jane Gilby (violin), Barbara Jane Gilby (director), Tasmanian Symphony Chamber Players, Geoffrey Lancaster (harpsichord)
5:01 AM
Geminiani, Francesco (1687-1762)
Concerto grosso, Op 3'6 in E minor
Camerata Bern, Thomas Furi (conductor)
5:10 AM
Mozart, Wolfgang Amadeus (1756-1791)
Piano Sonata in C major, K.545
Young-Lan Han (piano)
5:21 AM
Bach, Johann Sebastian (1685-1750)
Komm, süsser Tod, komm, sel'ge Ruh! BWV.478; Liebster Herr Jesu, wo bleibst du so lange? BWV.484; O finstre Nacht, wann wirst du doch vergehen, BWV.492; So wünsch' ich mir zu guter Letzt ein selig Stündlein, BWV.502 - 4 Schemelli Chorales
Bernarda Fink (mezzo soprano), Marco Fink (bass baritone), Domen Marincic (gamba), Dalibor Miklavcic (organ)
5:31 AM
Paganini, Nicolò (1782-1840)
Duetto Amoroso for violin and guitar
Tomaz Lorenz (violin), Jerko Novak (guitar)
5:41 AM
Gratton, Hector (1900-1970)
Legende - symphonic poem
Orchestre Metropolitain, Gilles Auger (conductor)
5:50 AM
Sáry, László (b.1940)
Kotyogó ko egy korsóban (1976) - version for two marimbas
Aurél Holló & Zoltán Rácz (marimbas)
5:59 AM
Respighi, Ottorino (1879-1936)
Pini di Roma - symphonic poem
BBC Philharmonic, Gianandrea Noseda (conductor)
6:22 AM
Chopin, Fryderyk [1810-1849]
Sonata for piano No 2, Op 35 in B flat minor
Khatia Buniatishvili (piano)
6:45 AM
Prokofiev, Sergey (1891-1953)
Symphony No 1 in D major, Op.25, 'Classical'
Norwegian Radio Orchestra, Michel Tabachnik (conductor).