Main content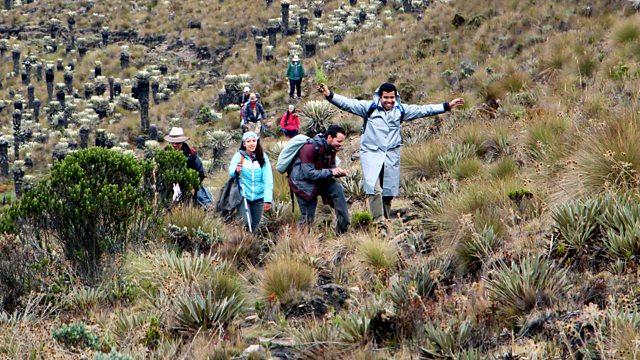 Undiscovered Colombia
Fighting between the government and Farc forces left many areas of Colombia too dangerous to explore. A peace treaty could now let scientists discover thousands of new species.
Colombia is second only to Brazil in the extent of its rich biodiversity but armed conflict over a half century has limited exploration and charting of much of its land. Those researchers who braved it risked kidnap, injury or death. But in 2016 President Santos signed a peace treaty with the FARC guerrilla fighters which has opened the door for collaborations and exploration of previously occupied areas home to potentially thousands of new species of flora and fauna.
Costing the Earth follows teams from Kew Gardens, led by Colombian Mauricio Diazgranados, as they travel into uncharted territories and reveal what they see.
Presented by Tom Heap
Produced by Anne-Marie Bullock
BBC Audio and Music Production Bristol.
What has happened to the world's coral?