Main content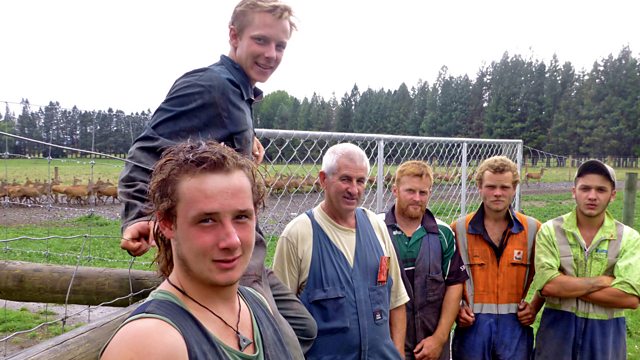 New Zealand Deer
They take deer farming pretty seriously in New Zealand. Nancy Nicolson tours one of the biggest operations.
Tucked away at the furthest end of a remote private road in central South Island, New Zealand lies one of the world's biggest deer farms. Around 6000 stags, hinds and fawns range over some of Haldon Station's 22,000 hectares of high land, alongside huge flocks of Merino sheep and British breeds of cattle.
New Zealand is renowned as a world leader in deer farming and Haldon, like most of the country's large-scale farms, produces not just venison for export around the globe, but also "harvests" velvet, the soft tissue that is cut every year from a stag's growing antlers. It is sold to the health food and aphrodisiac markets in South Korea, China and Taiwan, but it's a controversial practice that is banned in the UK for animal welfare reasons.
The team of ten which is employed to manage the vast herds and flocks all live on the property which has its own school, cookhouse and community centre. Nancy Nicolson made the long journey south to hear about farm lives lived in an enormous landscape.