Main content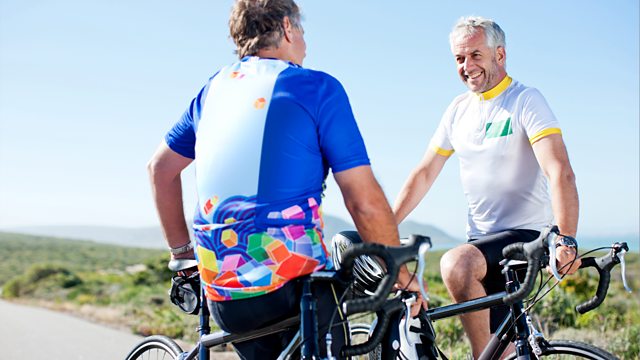 Doctor App; Retail Parks; Mamils
Doctors' leaders say people should be cautious about using GP apps. Plus vacant shops in the UK's retail parks and why so many middle-aged men are now into cycling (and Lycra).
Doctors' leaders say patients should be wary of signing up for NHS GP services offered via smartphones. Apps that offer face-to-face video consultations with a doctor over the phone have been growing in popularity, with one service attracting some 20,000 patients since it launched last year. The Royal College of GPs is putting together a guide for patients and doctors, warning that people should carefully consider all the potential risks as well as the benefits.
Retail parks have flourished for years and have often been blamed for drawing trade away from the traditional high street. But for some it has been a challenging start to 2018, with the closure of stores such as ToysRUs and Maplin. A new report on the health of the parks warns that after years of success, retail parks could soon start to see an increase in the number of empty units.
If you're a cyclist, you probably know what a Mamil is - a Middle Aged Man in Lycra. We speak to the film maker behind the new documentary film "Mamil" about the growing appeal of cycling, why it seems to cost so much and the impact on other traditional middle-aged male pursuits, such as golf.
Presented by Winifred Robinson
Produced by Natalie Donovan.
Chapters
Iceland

Undercover footage finds Iceland breaking food safety rules around chilled foods

Duration: 05:50

Doctor App

Concerns raised over growing popularity of Skype-style GP services

Duration: 08:17

Retail Park

Report into state of UK retail parks says to expect a rise in empty shops

Duration: 06:54

Mamil

New film tells the story of middle aged men in lycra - or Mamils

Duration: 06:02

Wolkswagen

What happens to your car finance agreement if you die?

Duration: 05:52

Building Report

Steep rises in the cost of building materials could push up house prices

Duration: 05:46