Main content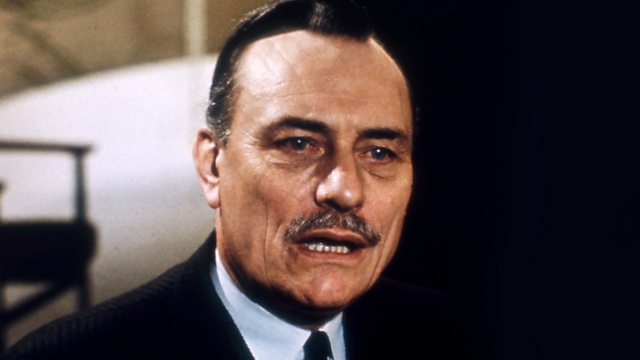 50 Years On: Rivers of Blood
Amol Rajan reflects on the Conservative MP Enoch Powell's 1968 Rivers of Blood speech and the impact it continues to have today, as Ian McDiarmid reads it in full.
In April 1968, Enoch Powell made one of the most incendiary speeches in modern British politics. Ian McDiarmid reads the Rivers of Blood speech in its entirety - the first time it has been broadcast complete on British radio.
Taking the speech section by section, he BBC's Media Editor Amol Rajan and a range of contributors reflect on the enduring influence and significance of the speech, which was delivered to local Conservative Party members in Birmingham just a few days ahead of the crucial second reading of the 1968 Race Relations Bill.
Professor David Dabydeen of the University of Warwick talks about Powell's failure to realise that the racial unrest in America, which he feared might spread to Britain, was around basic civil rights such as the right to vote, and the right to sit on a bus.
David Lammy MP talks about the fear that the speech created amongst his family at the time, becoming part of the wallpaper of his childhood.
The text of the speech included observations on immigrants taken from Enoch Powell's Wolverhampton constituents, and ended with a reference to a moment in Virgil's Aeneid when the prophetess Sibyll predicts civil war in Italy with "the River Tiber foaming with much blood".
Only a short section of Powell's speech was actually recorded on the night but, for this programme, the full text is recreated by the actor Ian McDiarmid, who has played Enoch Powell on stage recently in the play What Shadows.
Producer: Nathan Gower
Executive Producer: David Prest
A Whistledown production for BBC Radio 4.
Last on