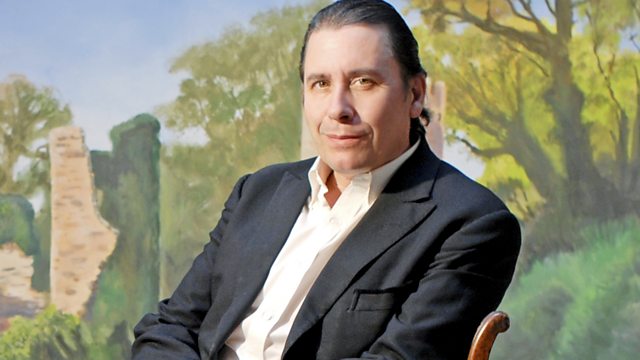 Elise LeGrow guests
Canadian blues singer Elise LeGrow joins Jools in the studio playing a classic from the days of Chess Records with the band and picking her favourite records.
Elise has just released her debut album, produced by Steve Greenberg, R&B legend Betty Wright, and Mike Mangini (the same trio of Grammy-winners behind Joss Stone's twelve-million-selling 'Soul Sessions' album), 'Playing Chess' is drawn entirely from the catalog of Chicago's iconic Chess label, home to pioneers like Muddy Waters, Etta James, Bo Diddley, and Chuck Berry among others.
"We definitely had a vision for what the sonics of the record would be," reflects LeGrow, "but we also left a lot of space for experimentation. The album's eclecticism results from the spontaneous collision of my own musical influences with those of everyone in the studio, spanning decades and genres."
Those influences truly run the gamut, touching on everything from Whitney Houston and Mariah Carey to Nina Simone and Martha and the Vandellas. LeGrow first became obsessed with singing at roughly the same age she began speaking, and by the time she hit her teens, she was working her way through the American songbook at nightclubs in her native Toronto and touring with an indie rock band on the side. When her voice first reached the ears of Greenberg and Mangini, they understood at once that they'd landed on something special.
"We hadn't been tempted to make a soul album with anyone in a very long time," says Mangini, "because no one's voice had moved us to do so. As soon as Steve and I heard Elise's voice-possessing such depth and versatility, gliding effortlessly from silky smooth to raunchy rasp-we immediately knew that it was time to put 'the team' back together and make this record.".
Last on