Main content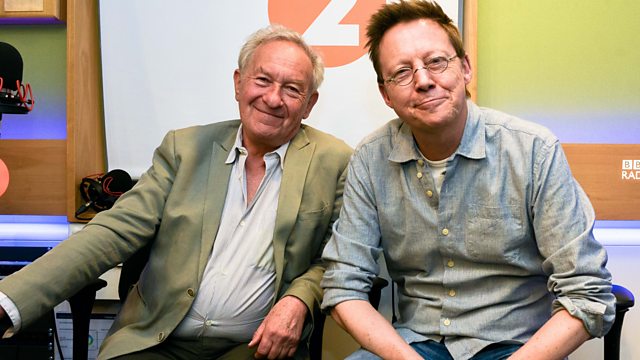 Simon Schama, Club Call Confession, The Circus
Historian Simon Schama discusses 'Civilisations' on BBC Two.
Historian Simon Schama discusses 'Civilisations' on BBC Two.
Inspired by Kenneth Clark's ground-breaking BBC series from 1969, BBC Two's nine-part series Civilisations introduces a new generation to great masterworks of beauty and ingenuity. From the first marks on cave walls made forty thousand years ago, to the art of the present, Civilisations will offer the perspectives of three presenters, Simon Schama, Mary Beard and David Olusoga, on humanity's desire to create.
They will travel far and wide across six continents to find answers to fundamental questions about human creativity. The series will examine what makes a civilisation. It will look at paintings, sculptures and architecture that have enriched, challenged and unsettled human beings across the world and reveal the artists who made them and the cultures that produced them.
The Civilisations Festival is a collaboration between the BBC, museums, galleries, libraries and archives across the UK. More than 250 organisations in England, Scotland, Wales and Northern Ireland have signed up as partners. The Festival will shine a spotlight on partners' collections, as they host events to spark debate, broaden understanding and share ideas about what the term 'civilisation' means for their communities.
Last on
Music Played
Eurythmics

There Must Be An Angel (Playing With My Heart)

The Female Touch 2 (Various Artists).
Global Television.

Sting

&

Shaggy

Don't Make Me Wait

Paul Weller

Sunflower

True Brit (Various Artists).
Polygram Tv.

The Divine Comedy

The Pop Singer's Fear of the Pollen Count

Zac Efron

&

Zendaya

Rewrite The Stars

Seal

Kiss From A Rose

Batman Forever O.S.T. (Various Artists).
ZTT.
7.

ABC

When Smokey Sings

Now 1987 - The Millennium Series.
EMI.

Craig David

Magic

The Time Is Now.
Insanity Records.

Paul McCartney

Coming Up

Pure McCartney.
Virgin EMI Records.
1.

Poison

Every Rose Has Its Thorn

Now 14 (Various Artists).
Now.

Status Quo

Rockin' All Over The World

Whatever You Want - V.Best Of Status.
Polygram Tv.

Kacey Musgraves

High Horse

Otis Redding

Respect

The Complete Stax/Volt Singles 1959-1.
Atlantic.
Broadcast