Main content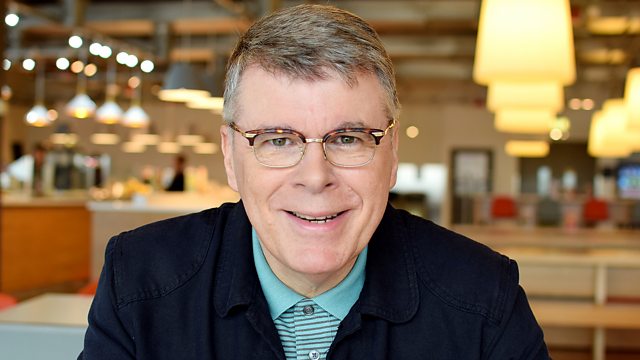 13/04/2018
'S ì aoigh na seachdain-sa, Ceitidh Ann Mhoireach às a Rudha, Leòdhais. Chuir ì a dreuchd seachad na banaltram ann an Glaschu. Guest Katy Ann Murray is a retired nurse from Lewis.
Dà uair a thìde de cheòl is còmhradh cuide ri Iain Mac 'ille Mhìcheil, a' craoladh beò à stiùdio a' BhBC ann an Glaschu. Air chèilidh air Iain, bidh Ceitidh Ann Mhoireach. .
Buinidh Ceitidh Ann don Àird ann an sgìre Rubha, ged a tha i air a bhith a' tàmh ann an Glaschu bho chionn còrr is 60 bliadhna. Thàinig ì don bhaile na nighean òg ann an 1954 agus dh'ionnsaich i banaltramachd. Stèidhich ì fhèin is a cèile-pòsta Coinneach buidheann bhanaltraman (nursing agency) ann an 1964.
As dèidh bàs Choinnich ann an 1966, chùm Ceitidh Ann oirre 's an dreuchd-sa, agus cha b' fhada mus robh suas ri 500 banaltram air na leabhraichean aice.
Leig i seachad a h-obair ann an 2001, agus an-diugh bidh i a' roinn a h-ùine eadar Glaschu is Leòdhas. Cluinnidh sinn seanchas Cheitidh Anna, agus ceithir de na roghainnean ciùil pearsanta aice. Mar is àbhaist cuideachd bìth measgachadh math de sheinneadairean is còmhlain aig Iain fhèin dhuinn. Tha iad sin uile air an taghadh eadar Americana, folk, ceòl Ceilteach is Country & Western, le seann òrain agus feadhainn a tha buileach ùr air an clàradh.
Two hours of chat and music with John Carmichael broadcasting LIVE from the BBC studios in Glasgow. John welcomes guest Katy Ann Murray, retired nurse from the Point district of Lewis.
Ceitidh Ann Mhoireach agus Iain Mac'illeMhìcheil