Main content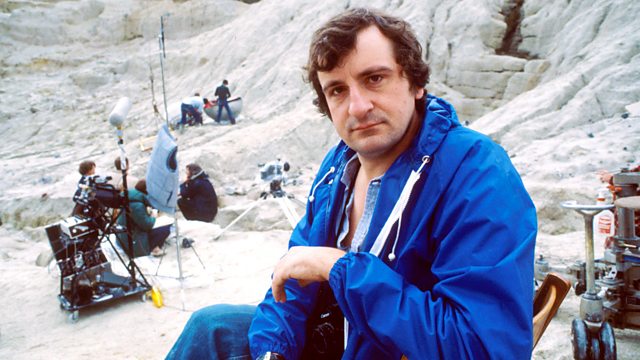 Douglas Adams - A Celebration
Geoffrey Perkins showcases the BBC radio career of The Hitchhiker's Guide to the Galaxy creator, Douglas Adams. Features Vogon poetry from listeners. From March 2003.
'Absolutely one of the most creative geniuses to ever work in radio comedy. He probably wrote one of the greatest radio comedy series ever; certainly the most imaginative.'
Geoffrey Perkins pays tribute to his friend, writer and BBC producer Douglas Adams - author of 'The Hitchhiker's Guide to the Galaxy'.
Tragically Douglas died aged just 49 in 2001 and Geoffrey was 55 when he died in 2008.
Featuring:
* So Long and Thanks for All the Fish
Geoffrey Perkins pays tribute to Douglas Adams with friends and colleagues, including Stephen Fry and Griff Rhys Jones. Specially extended version. (01/09/2001)
* Last Chance to See - The Answer Is Blowing in the Wind
The plight of the Rodrigues fruit bat. One of six quests in search of a weird, exotic and endangered animal with Mark Carwardine and Douglas Adams. (25/10/1989)
* Black Cinderella Two Goes East - or Confessions Of A Glass Slipper Tryer Onner
All-star panto set in the land of Saxmania produced by Douglas Adams. With Peter Cook, John Cleese, Tim Brooke-Taylor, Rob Buckman, Graeme Garden, David Hatch, Maggie Henderson, Jo Kendall, Richard Murdoch, Bill Oddie, John Pardoe and Richard Baker.
Written by Clive Anderson and Rory McGrath (25/12/1978)
'The Hitchhiker's Guide to the Galaxy: The Primary Phase: Fit the First'
Arthur Dent is trying to stop his house being demolished. But what about Planet Earth? Stars Peter Jones, Simon Jones, Geoffrey McGivern, Jo Kendall, Bill Wallis and David Gooderson. (08/04/1978)
Plus a selection of Vogon poetry chosen from a listener competition.
Producer: Jayne Gibson
First Broadcast on BBC 7 in March 2003.
Last on
Broadcast