Main content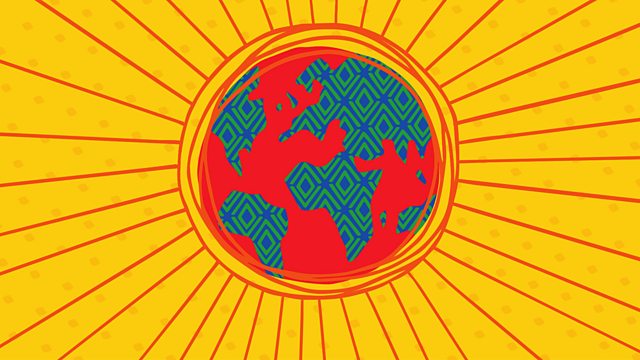 Kathryn Tickell with Joe Newberry and April Verch in session
Appalachian musicians Joe Newberry and April Verch are in session with Kathryn Tickell, plus a road trip to Norway and a mixtape from Cerys Matthews.
The Ottawa Valley meets the Appalachians with Joe Newberry and April Verch in a studio session with Kathryn Tickell, plus a Road Trip to Norway, and a Mixtape from singer and 6 Music presenter Cerys Matthews.
Banjo player Joe Newberry and fiddle player April Verch have brought together their respective traditions from Canada and the USA in this week's studio session. We are grateful to them for doing the session at short notice - we had planned a session with Malian singer Fatoumata Diawara, but this had to be postponed owing to travel difficulties - we are hoping to rearrange the session for later in the year..
Cerys Matthews has chosen two African artists as part of her Music Planet Mixtape - including vintage Senegalese singer Mar Seck (a mentor to Youssou N'Dour) and Malian kora player Ballake Sissoko.
Arne Berg is in Tromso in northern Norway for this week's Road Trip, reflecting both the country's mainstream roots-based music, and the songs of the Sami people.
Listen to the world - Music Planet, Radio 3's new world music show presented by Lopa Kothari and Kathryn Tickell, brings us the best roots-based music from across the globe - with live sessions from the biggest international names and the freshest emerging talent; classic tracks and new releases; and every week a bespoke Road Trip from a different corner of the globe, taking us to the heart of its music and culture. Plus special guest Mixtapes and gems from the BBC archives. Whether it's traditional Indian ragas, Malian funk, UK folk or Cuban jazz, you'll hear it on Music Planet.
Music and featured items
Add music you love and enjoy it with My Tracks
Studio Session: Joe Newberry and April Verch

Duration: 12:41

Road Trip: Norway

Duration: 18:00

Studio Session: Joe Newberry and April Verch

Duration: 12:17

Mixtape: Cerys Matthews

Duration: 15:54