Main content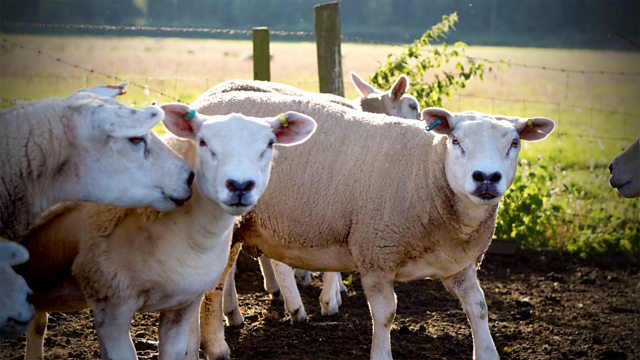 13/04/2018
Shula receives a shock, and Fallon jumps to conclusions.
Emma is upset and shares that Jake scared Keira by talking about Nic coming back to haunt her. Emma's struggling to suppress her own emotions and is still feeling guilty over Nic losing her job at the Bull. Fallon says to let herself off the hook - Nic was no saint.
Ed tells Harrison it's strange at Home farm - but he just does what he's told. Also, curiously, Ed and Chris have seen lights on at night in the women's cricket changing rooms. Ed also asks Alistair about how his split with Shula will affect their businesses - Alistair wishes he knew.
Filled with a sense of his mortality, Harrison goes to give Fallon something and she blurts out that she can't marry him. But Harrison has just changed his will, leaving everything to her.
Emma gets upset with Jake, who in an accident with George has broken a laptop screen. She brings Nic into conversation and Jake angrily responds that his mum isn't around anymore. Ed can ask Will to help financially but says to wait and see.
Alistair demands answers from Shula about when she stopped loving him and is left to conclude that he was never good enough. Shula says not to bring Mark into this - but he was referring to Richard Locke. Shula blurts out that it's nothing to do with any man, she just doesn't love Alistair anymore - just as Dan walks in to realise what's going on.
Last on

Credits
| Role | Contributor |
| --- | --- |
| Writer | Tim Stimpson |
| Director | Jenny Thompson |
| Series Editor | Alison Hindell |
| Ruth Archer | Felicity Finch |
| Pat Archer | Patricia Gallimore |
| Helen Archer | Louiza Patikas |
| Brian Aldridge | Charles Collingwood |
| Jennifer Aldridge | Angela Piper |
| PC Harrison Burns | James Cartwright |
| Neil Carter | Brian Hewlett |
| Alice Carter | Hollie Chapman |
| Ian Craig | Stephen Kennedy |
| Clarrie Grundy | Heather Bell |
| Emma Grundy | Emerald O'Hanrahan |
| Ed Grundy | Barry Farrimond |
| Shula Hebden Lloyd | Judy Bennett |
| Alistair Lloyd | Michael Lumsden |
| Jim Lloyd | John Rowe |
| Adam Macy | Andrew Wincott |
| Jazzer McCreary | Ryan Kelly |
| Freddie Pargetter | Toby Laurence |
| Lily Pargetter | Katie Redford |
| Fallon Rogers | Joanna Van Kampen |
| Lexi Viktorova | Ania Sowinski |
| Jake Grundy | Rob Redwood |
| Ellis | Ryan Whittle |
| Olwen Thomas | Alison Steadman |
Broadcast

Countryside Insights from The Archers