Main content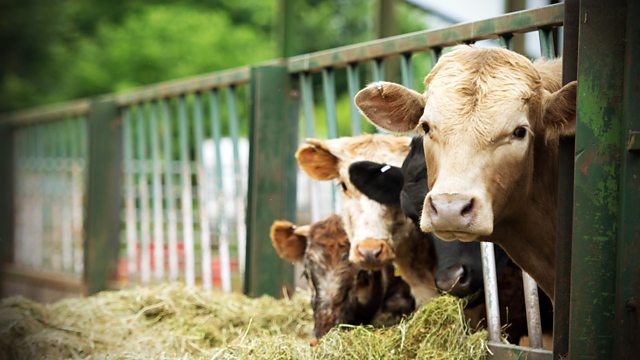 11/04/2018
Jazzer looks to the future, and Tom puts his foot in it.
Brian gives Neil his positive spin on retiring in order to enable Adam to take over, which Neil finds very magnanimous. Brian avoids discussing Low Mead, instead focusing on Neil's role at the pig unit. Staff interviews are next week, which piques Jazzer's interest.
Tom and Tony are avoiding new house guest Olwen - Tom's convinced she doesn't like him. Tom puts his foot in it with Alistair by presuming the split with Shula was a mutual decision.
Jim quizzes Brian on his retirement and presses him on what the clean-up at Low Mead had to do with it. Brian snaps and leaves the pub, commiserating with Alistair, who's dumbstruck when Brian says he's glad it was mutual. Jim advises Alistair to start thinking about himself, as Shula is clearly being calculated and selfish.
Jazzer hands Neil a crumpled, hand-written CV to take as his job application. Later, he tries to wangle a pay rise from Tom, saying he's looking to move on.
Alice apologises to Brian about the vote to oust him. Is he ok? She declines his wine, as she's laying off. Brian feels bad for keeping the family in the dark over the contamination, explaining why he did it. They agree that we all make mistakes. Brian doesn't know the full extent of the financial damage from what he has done. But Alice knows that he'll be able to put everything right.
Countryside Insights from The Archers