Main content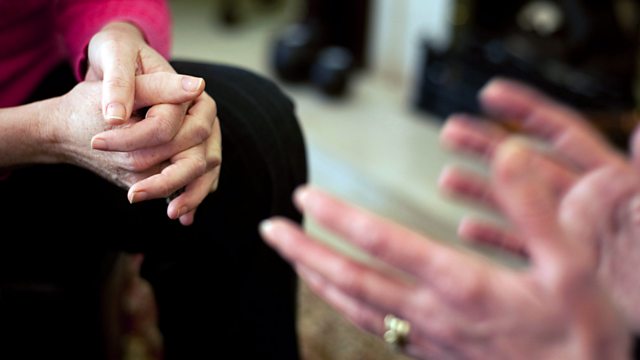 Tony is still no wiser as to why his jokes with a sexist edge fail to go down well with the ladies. It must be their hormones, or something.
Having completed his rehabilitation course following accusations of sexism and cruelty to his employees, Tony has returned to Martha's sessions a new man - or so he thinks. Chrissie may have got the house and everything in it, but Tony has insisted on having Nobby the Welsh Terrier - even though he can't stand him. He is also about to publish a book, "Men: the Fight Back Starts Here. And this Time it's Serious" - a bit of a mouthful but it sums up his position in a nutshell.
Shelagh Stephenson is the author of Radio 4's 'A Short History of Longing' and 'Guests Are Like Fish'. She is an Olivier Award winner for her play 'The Memory of Water' and has won Sony and Writer's Guild awards for her plays 'Darling Peidi' and 'Five Kinds of Silence'.
Writer ..... Shelagh Stephenson
Director ..... Eoin O'Callaghan
Producer ..... Eoin O'Callaghan.
Credits
| Role | Contributor |
| --- | --- |
| Tony | Tim McInnerny |
| Martha | Frances Tomelty |
| Writer | Shelagh Stephenson |
| Director | Eoin O'Callaghan |
| Producer | Eoin O'Callaghan |