Main content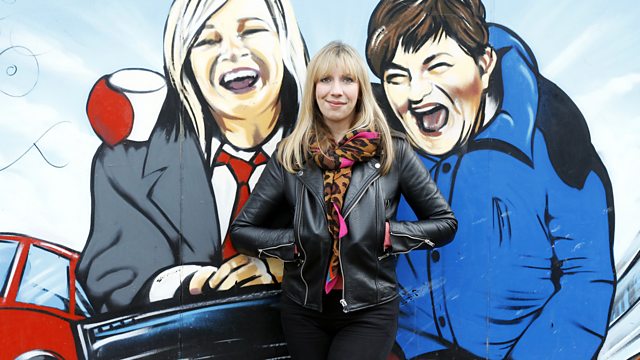 Generation Neither
20 years on from the signing of the Good Friday Agreement, Ruth Sanderson asks if a growing number of people in Northern Ireland are identifying as neither Unionist nor Nationalist.
For many it's a surprising if not shock statistic - the latest figures from the Northern Ireland Life and Times Survey suggest most people there identify as 'Neither' Unionist nor Nationalist. Yet 20 years on from the signing of the Good Friday Agreement, polarisation, division and distrust continue.
The devolved Stormont Assembly has been collapsed for over a year. So called 'peacelines' still carve up Belfast. Disagreements over issues around identity are pulling the two main Unionist and Nationalist parties - the DUP and Sinn Fein - in different directions while they continue to dominate in elections.
Ruth Sanderson was a teenager when the Good Friday Agreement was signed. She still remembers the sense of opportunity and optimism that filled the air after the violence and bloodshed of the Troubles. Northern Ireland's politicians had agreed to share power and a whole generation could look forward to a far more hopeful future together.
Now Ruth is trying to work out where it all went wrong. Having recently moved back home to Northern Ireland from England, she's proud of her mixed British and Irish identity but frustrated by the on-going political deadlock. Despite coming from a Protestant background, she too is wondering if she should count herself among the apparently growing 'Neither' generation.
Looking back on Good Friday, Ruth is on a personal journey to find out if there's more to Northern Ireland politics than the binary narrative of orange and green.
Producer: Conor Garrett.