Main content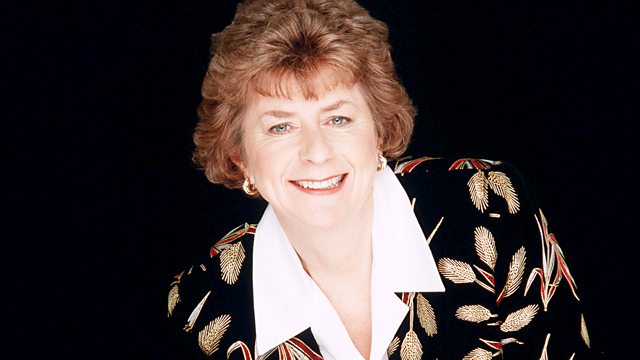 Poet and entertainer Pam Ayres presents poems, sketches and anecdotes. This episode features sketches about choosing the perfect swimsuit and holiday one-upmanship.
Much-loved poet and entertainer Pam Ayres returns to BBC Radio 4 with four new shows packed with poems, sketches and anecdotes that will make you laugh out loud.
Today's theme is 'Holidays'.
Today there are sketches about choosing the perfect swimsuit; holiday one-upmanship, and how you know when it's time to get a bigger cabin.
Pam shares memories of how glamorous flying used to be when she first started to fly in the 1960s; stories about gifts and souvenirs which definitely don't travel, and the saga of buying her first ever wetsuit.
Pam also performs some new poems including 'Don't Put Me Dinner on a Slate' about the latest pub grub fashion, and three sections from a new linked series of poems called 'Flight Time'. Inspired by the trials and tribulations of long-distance flying, the first poem is about arrival and check-in, the second about the consequences of the in-flight meal and the third about the delights of the on-board toilets.
She is joined for the sketches by actors Felicity Montagu (Lynn in I'm Alan Partridge) and Geoffrey Whitehead (Not Going Out, Still Open All Hours).
Written by: Pam Ayres, Jan Etherington, Jenny Laville, Laura Major and Peter Reynolds.
Starring Pam Ayres, Felicity Montagu and Geoffrey Whitehead.
Producer: Claire Jones
This is a BBC Studios Production.
More episodes
Next
You are at the last episode