Main content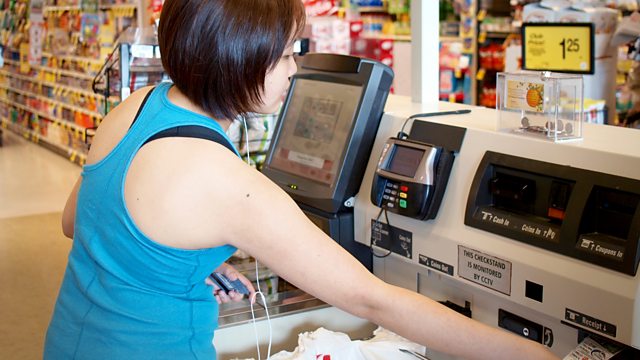 District Heating, Self Service Checkouts, Alcohol Free Booze
The customers locked into energy contracts that last for decades - we investigate the district heating initiative.
The Competition and Markets Authority is investigating an energy saving heating scheme after complaints that it's unfair to consumers.
The initiative, known as district heating, is an alternative way of providing heat and hot water at local level.
Around half a million people are now using local heat networks. The Government believes this could rise to eight million by 2030.
You and Yours has been hearing from householders who've found they're locked into long contracts with suppliers that sometimes last for decades.
We speak to Peter Moorey from Which and Tim Rotheray from the Association for Decentralised Energy about how the industry can be better regulated for consumers.
Self service checkouts were once seen as a triumph for consumers wanting to avoid long queues at the till.
We report on how enthusiasm for these machines might now be waning and why the technology actually encourages some people to steal.
We speak to David Humble, who invented them back in 1984 and Rhys Iley who first brought the machines to the UK while still a manager at Marks and Spencer.
Research from Kantar Worldpanel showed sales of low alcohol beer and cider rose by 30% last year and demand for low and non alcoholic wine was up nearly 10%.
At the moment though even drinks that claim to be alcohol-free can still have a bit of alcohol in them.
That will change at the end of the year when new labelling laws come in. But can the alcohol free alternatives really live up to the real thing?
Our reporter, Elizabeth Hotson finds out.
Presenter: Peter White
Producer: Tara Holmes.
Chapters
District Heating

The Competition and Markets Authority is looking into concerns about district heating

Duration: 07:36

Alcohol Free Drinks

Can alcohol alternatives really live up to the really thing?

Duration: 08:03

Checkouts

Last week we looked at Sainsbury's decision to step up security at self service checkouts

Duration: 07:21

Football Scarves

Why the humble football scarf is having a fashion moment

Duration: 04:27

Packaging

Co-op responding to concerns over single-use plastic introducing a new recyclable bottle

Duration: 05:58

Holiday Sickness

Cap on the legal costs that can be claimed by people who become sick on holiday

Duration: 05:37