Main content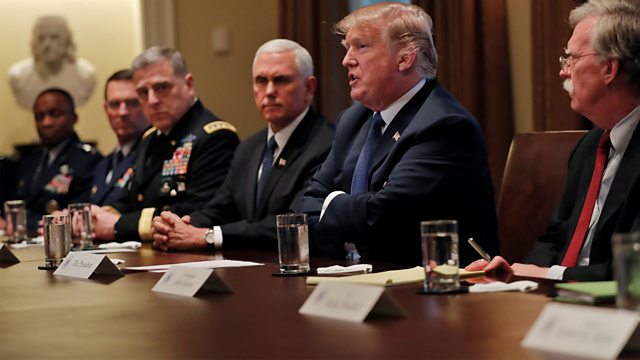 May summons cabinet for Syria talks
Theresa May is to hold a special cabinet meeting on military action in Syria.
The Prime Minister Theresa May will hold a special cabinet meeting tomorrow which will consider taking military action against Syria over a suspected chemical weapons attack. We hear from a Conservative MP who has misgivings about the UK supporting the strikes.
Yulia Skripal, who was poisoned using a nerve agent in Salisbury, says she doesn't want any help from the Russian embassy.
The founder of Facebook, Mark Zuckerberg has been testifying before Congress. What can British MPs glean from the Facebook founder's testimony?
And we have a special report from Acapulco, where glamour has given way to violence..
(Photo: Donald Trump briefed by senior military leadership Credit: REUTERS/Carlos Barria).
Podcast
In depth reporting, intelligent analysis and major breaking news from a global perspective