Main content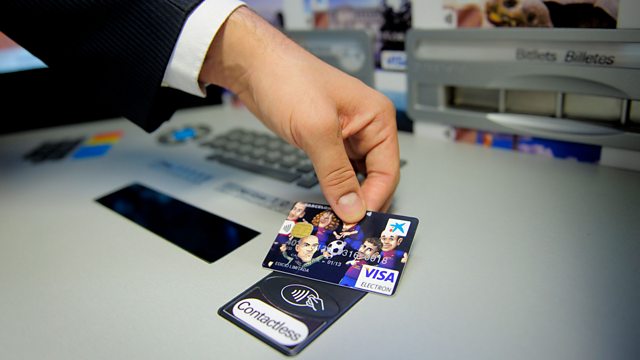 Money Box Live: A Cashless Future?
Financial phone-in. Is cash a thing of the past, or vital of our future?
As a society we are using less and less cash. Figures from UK Finance say that notes and coins made up only to 40% of all payments in 2016 as people shop online, and choose to use a card, especially contactless, in their day-to-day spending.
So with the use of cash predicted to fall even further, to only 26% of all payments by 2026, is it essentially a thing of the past?
We'll be hearing from a cafe that's welcoming the cashless revolution with open arms, and from the Governor of Sweden's central bank, Stefan Ingves, about why he is calling for cash to be protected.
To talk about our relationship with cash, and what a cashless society could mean for consumers and businesses, Paul Lewis will be joined by a panel of guests:
Victoria Cleland, Director for Banknotes and Chief Cashier of the Bank of England
Andrew Cregan, Head of Payments Policy at the British Retails Consortium
David Birch, Director of Consult Hyperion
You can e-mail your cashless questions now to moneybox@bbc.co.uk or on Wednesday 11th April between 1pm and 3.30pm call 03700 100 444. Standard geographic charges from landlines and mobiles will apply.