Main content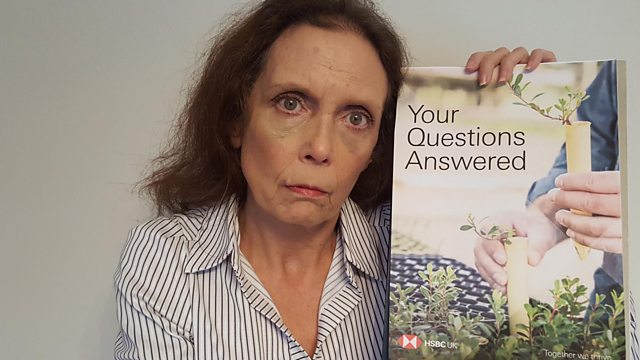 Anger as HSBC claws back pension cash
The latest news from the world of personal finance. Anger and disbelief from thousands of former HSBC staff, some losing £1,500 or more a year, as the bank claws back pension cash.
HSBC is cutting the pensions of thousands of former bank staff, in some cases by £1,500 or more a year. The claw-back, which is legal, takes effect when members of the scheme reach state pension age. But those affected say the rules were never explained to them and that they discriminate against women and the lower paid. HSBC insists it has done nothing wrong. Former pension's minister, Steve Webb, gives his view on the case and offers advice to others who may be affected.
From this week, the minimum wage goes up by more than 4% to £7.83 an hour if you're over 25. If you're aged 21-24, the rate is £7.38 and you only get £5.90 if you're aged 18-20. The rate for over 25's is now called the national living wage. But campaigners say it's not enough to live on. Paul Lewis talks to Tess Lanning, Director of the Living Wage Foundation to find out what a real living wage should be.
If you pay council tax, the chances are, you'll be paying significantly more this year, no matter where you live in the UK. Local authorities are pushing up bills to cover the shortfall created by cuts in central government funding. But with new research suggesting that council tax costs the poorest families six times more than the rich, is there a fairer way to raise the money for essential local services, like social care, schools and rubbish collection? Money Box hears from Luke Murphy from the think tank, the Institute for Public Policy Research and Ken Gibb, professor of Housing at Glasgow University.
Producer: Sally Abrahams
Presenter: Paul Lewis.