Main content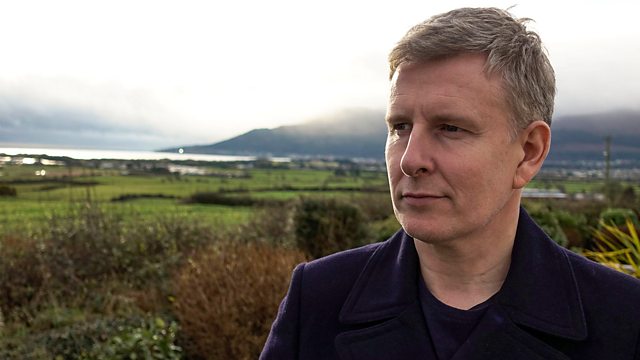 My Dad, the Peace Deal and Me
Documentary in which Patrick Kielty, whose father was murdered by paramilitary gunmen, returns home to explore the legacy of Northern Ireland's peace deal, 20 years on.
Patrick Kielty was born in Northern Ireland during the Troubles and was only sixteen when his dad was murdered by paramilitary gunmen. Despite his loss, just 18 months later Patrick was taking to the stand-up stage in Belfast, forging a comedy career by telling jokes about life in what felt like a warzone.
Year after year, the sectarian killings continued. Then in 1998, along with the majority of the Northern Irish population, Patrick voted in favour of the Good Friday Agreement. It meant those convicted over his dad's murder would be released from prison, but it brought a promise of peace after 30 years of conflict, with the potential to build a new society based on reconciliation.
Now, on the 20th anniversary of the Good Friday Agreement, Patrick wants to find out if the historic peace deal has delivered on its pledge to create a new Northern Ireland, free of the hatred that took Jack Kielty's life.
Patrick returns to his home village of Dundrum, where his dad was killed, and then travels around Northern Ireland meeting other people whose lives were shattered by the Troubles. He confronts those responsible for committing acts of violence on both sides, asking why they became radicalised by the bloodshed and why some still seem to be wedded to their weapons. Patrick also meets other people caught up in the conflict, including Richard Moore, who was a ten-year-old boy on his way home from school when he was shot and blinded by a British army officer's rubber bullet. He wants to know whether it's possible for victims to be reconciled to a peaceful life alongside those who hurt them.
Patrick visits the border country, exploring why Brexit has put the peace deal back in the spotlight, and meets politicians from both sides. Hearing their personal stories of how their families were also caught up in the conflict, he asks DUP leader Arlene Foster and a young Sinn Fein representative, Emma Rogan, why the power-sharing government between nationalists and unionists, a key part of the agreement, has collapsed.
Finally, Patrick returns to Dundrum and asks young people, Catholics and Protestants who attend one of the Province's integrated schools, where they feel Northern Ireland is headed.
Clips

Credits
| Role | Contributor |
| --- | --- |
| Presenter | Patrick Kielty |
| Director | Leo Burley |
| Production Company | Dragonfly Film and Television |