Main content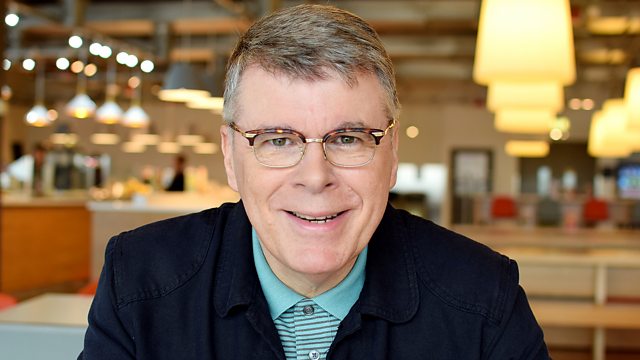 06/04/2018
S iad aoighean na seachdainn sa Sandra NicIomhair agus an duin' aice Aonghas, à Eilean Leòdhais. John Carmichael presents live chat with guests Sandra and Angus MacIver from Lewis.
Dà uair a thìde de cheòl air leth agus còmhradh inntinneach cuide ri Iain Mac 'ille Mhìcheil, a' craoladh beò à stiùdio a' BhBC ann an Glaschu. Bìth Iain a' cur fàilte an t-seachdainn sa air Sandra NicIomhair agus an duin' aice Aonghas, à Leòdhas. Thogadh Aonghas ann an sgìre Bheàrnaraigh. Tha è air iomadh bliadhna chuir seachad sa ghnìomhachas ola is gas, obair a th'air a thoirt air feadh an t-saoghail, gu ruige leithid Malaysia, An Eadailt, Korea, agus Texas. Na chuid ùine dheth, tha Aonghas dha rìreabh measail air spòrs. Bha Sandra ag obair ann am banca riamh dho dh'fhàg ì sgoil, gus an do raghnaich ì obrachadh sa Ghàidhlig. As dèidh greis le Pròiseact nan Ealan, rinn ì ceum sa chànan agus tha ì nise a' teagasg ann am Bun-Sgoil Steòrnabhaigh. Tha Sandra air tòrr siubhal a dheanamh ri linn obair Aonghais, agus tha ì gu h-àraid measail air An Eadailt.
Cluinnidh sinn an cuid seanchas agus roghainnean ciùil pearsanta, le chèile. Mar is àbhaist cuideachd bìth measgachadh math de sheinneadairean is còmhlain aig Iain fhèin dhuinn. Tha iad sin uile air an taghadh eadar Americana, folk, ceòl Ceilteach is Country & Western, le seann òrain agus feadhainn a tha buileach ùr air an clàradh.