Main content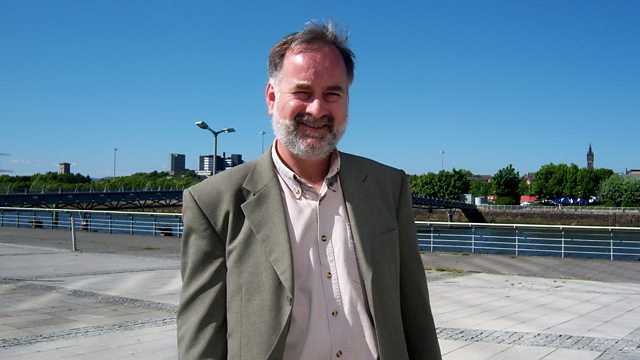 01/04/2018
Tha Ruairidh MacIlleathain air ais le Litir Bheag na seachdain sa. Litir àireamh 672.
An Litir Bheag 672
Bha ar-a-mach anns a' Chòrn ann an ceithir cheud deug, naochad 's a seachd (1497). Chuir rìgh Shasainn, Eanraig VII, cìsean air daoine airson pàigheadh airson cogadh an aghaidh Alba. Cha robh na Còrnaich deònach na cìsean a phàigheadh.
            Ann an còig ceud deug, ceathrad 's a naoi (1549), bha ar-a-mach eile ann. Bha an rìgh, Eideard VI, agus an Eaglais Shasannach a' toirt air daoine a bhith a' cleachdadh leabhar-ùrnaigh Beurla, seach Laidinn. Bha mòran anns a' Chòrn fhathast Caitligeach. Air an taobh an iar bha an cànan fhathast làidir. Cha robh na Còrnaich idir toilichte gun robh na Sasannaich a' sparradh an cànain orra ann an creideamh.
            Chaidh armailt Sasannach a-steach don Chòrn. Mharbh iad tòrr de na ceannardan Còrnach. Rinn iad sgrios ann am mòran sgìrean. Chaidh na mìltean Chòrnach a mharbhadh.
Chrìon an cànan anns na ginealaich an dèidh an ar-a-mach. Cha robh Bìoball Còrnais ann, agus sguir na dealbhan-cluiche mìorbhailteach ann an Còrnais. Mu mheadhan an ochdamh linn deug, 's e glè bheag de dhaoine a bha a' bruidhinn gu làitheil ann an Còrnais.
Ann an naoi ceud deug 's a ceithir (1904) dh'fhoillsich Eanraig Jenner A Handbook of the Cornish Language. Bhrosnaich sin daoine gus an cànan ath-bheothachadh anns an fhicheadamh linn.
            Lean sgoilearan eile air, leithid Robert Morton Nance agus Ken George. Ach cha robh iad uile ag aontachadh mu litreachadh a' chànain. 'S ann dìreach o chionn deich bliadhna a chaidh nòs litreachaidh coitcheann aontachadh.
            Fhuair Còrnais inbhe oifigeil fo Chairt Eòrpach nam Mion-chànanan ann an dà mhìle 's a dhà (2002). Agus ann an dà mhìle 's a deich (2010), dh'atharraich UNESCO a beachd oirre. Roimhe sin, bha iad a' cumail a-mach gun robh Còrnais marbh. A-nise, tha i air a clàradh mar chànan 'ath-bheothaichte'.
            Tha strì fhathast ron Chòrn, ge-tà. Gu tric, bidh Sasannaich ga tomhas mar shiorrachd Shasannach àbhaisteach, no ga h-aithneachadh dìreach mar phàirt dhen 'West Country'. Ach tha a' Chòrn eadar-dhealaichte oir tha fèin-aithne Cheilteach aig mòran. Agus tha an cànan beò fhathast. Anns a' chunntas-sluaigh mu dheireadh, thuirt mu chòig ceud duine gum b' e Còrnais am prìomh chànan aca.
The Little Letter 672
There was a revolt in Cornwall in 1497. The English king, Henry VII, levied taxes on people to pay for a war against Scotland. The Cornish were not willing to pay the taxes.
        In 1549, there was another revolt. The king, Edward VI, and the English Church were forcing people to use an English prayer-book, rather than a Latin one. Many in Cornwall were still Catholic. In the west, the language was still strong. The Cornish were not at all happy that the English were forcing their language on them in religion.
        An English army went into Cornwall. They killed a lot of the Cornish leaders. They caused destruction in many areas. Thousands of Cornish were killed.
        The language declined in the generations following the revolt. There was no Cornish Bible, and the Cornish-language miracle plays ceased. About the middle of the eighteenth century, very few people were conversing daily in Cornish.
        In  1904 Henry Jenner published A Handbook of the Cornish Language. That encouraged people to revive the language in the twentieth century.
        Other scholars followed him, such as Robert Morton Nance and Ken George. But they weren't all agreeing on the language's spelling. It's only ten years ago that a common spelling system was agreed.
        Cornish achieved official status under the European Charter for Minority Languages in 2002. In 2010 UNESCO changed its opinion on it [the language]. Before that, they maintained that Cornish was dead. Now it is listed as a 'revived' language.
        A struggle lies ahead for Cornwall, however. Often, English people assess it as a normal English county or recognise it  just as part of the 'West Country'. But Cornwall is different because many have a Celtic identity. And the language is still alive. In the last census, around five hundred people reported that Cornish was their primary language.