Main content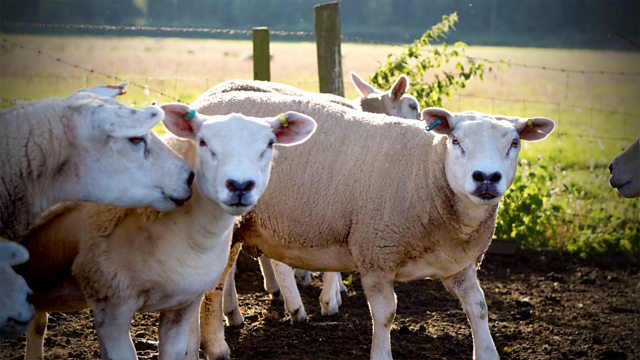 06/04/2018
Brian puts on a show, and Alistair makes a shock decision.
Alistair suggests that he and Shula have a proper conversation. He now realises how insensitive he has been at times and that perhaps they should consider counselling. However Shula feels there is no point. Alistair becomes upset when Shula wants to talk about the practical problems they now face with the two businesses being based at the stables. Alistair can see no point in hanging around and announces he's going to take Jim up on the offer of his spare room.
Jill is saddened when she sees that Alistair is moving out. She offers to try and reason with Shula but Alistair says that no amount of persuasion is going to change her mind. Shula just can't carry on pretending everything is ok when it isn't. Shula's mind is made up; it's now time for some new adventures.
Adam is anxious before the BL meeting as Martyn Gibson hints that the contract decision may not go in his favour. At the BL Board meeting, Brian announces that he has retired from managing Home Farm, and furthermore he'll be retiring from chairing BL too. The Board decide that now with Brian removed from the equation they are comfortable to continue with the Estate contract under Adam.
Adam makes a speech thanking Brian, but in private Brian assures Adam that he only did what he did to protect the farm and not to think for a moment that he did it to help him.
Credits
| Role | Contributor |
| --- | --- |
| Writer | Caroline Harrington |
| Director | Gwenda Hughes |
| Series Editor | Alison Hindell |
| Jill Archer | Patricia Greene |
| Pat Archer | Patricia Gallimore |
| Helen Archer | Louiza Patikas |
| Brian Aldridge | Charles Collingwood |
| Jennifer Aldridge | Angela Piper |
| Lilian Bellamy | Sunny Ormonde |
| PC Harrison Burns | James Cartwright |
| Neil Carter | Brian Hewlett |
| Susan Carter | Charlotte Martin |
| Ian Craig | Stephen Kennedy |
| Justin Elliott | Simon Williams |
| Rex Fairbrother | Nick Barber |
| Alan Franks | John Telfer |
| Clarrie Grundy | Heather Bell |
| Will Grundy | Philip Molloy |
| Emma Grundy | Emerald O'Hanrahan |
| Ed Grundy | Barry Farrimond |
| Shula Hebden Lloyd | Judy Bennett |
| Alistair Lloyd | Michael Lumsden |
| Jim Lloyd | John Rowe |
| Adam Macy | Andrew Wincott |
| Jazzer McCreary | Ryan Kelly |
| Elizabeth Pargetter | Alison Dowling |
| Lynda Snell | Carole Boyd |
| Martyn Gibson | Jon Glover |
| Olwen Thomas | Alison Steadman |
Countryside Insights from The Archers