Main content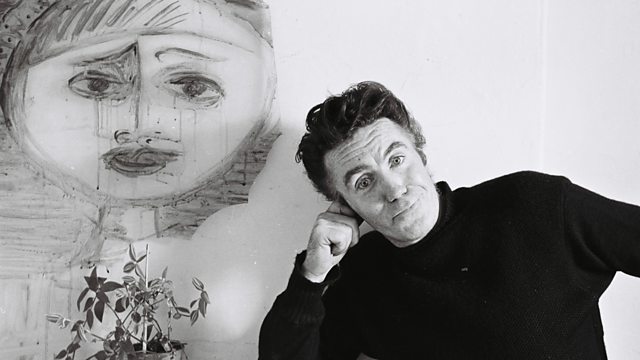 W.S. Graham
The Verb visits Cornwall to celebrate the centenary of the poet W.S. Graham, with Rachael Boast, Penelope Shuttle, Gwenno, Gerry Bob Devereux and Adrian O'Reilly.
The Verb celebrates the centenary of the poet W.S. Graham - exploring his language and his relationship with Cornwall. Ian McMillan presents new poetry inspired by Graham from Rachael Boast and Penelope Shuttle, songs inspired by the Cornish landscape from Gwenno, specially commissioned work from Gerry Diver ('The Speech Project') and a collaboration between Bob Devereux and Adrian O'Reilly.
Writer's block, the silence of the blank page, words for the Cornish landscape, the Welsh concept of 'inspiration', 'the sea as metaphor of the sea' - hear about all of this and more in our W.S.Graham special. The Verb is in St Ives to celebrate W.S.Graham (known as Sydney), a poet fascinated by language, its possibilities and difficulties, who also wrote about 'love imagined into words' . In honour of Graham's centenary year, we hear unpublished poems (broadcast for first time), new commissions inspired by him ( written especially for The Verb), and we also present innovative performances of Graham's work. All this takes place in a remarkable venue called the 'St Ives Arts Club' in front of a poetry and art-loving audience.
Graham grew up in Greenock in Scotland, but moved to Cornwall in the 1940s and spent the best part of his life there, in the midst of a flourishing community of artists (including Peter Lanyon, Roger Hilton, and Terry Frost ).
T.S. Eliot was Graham's editor at Faber and Faber - he argued that Graham wrote some of the most important poems of the 20th century. His long poem 'The Nightfishing', with lines like 'sea as a metaphor of the sea' and ' the iron sea engraved to our faintest breaths', is one of Graham's greatest achievements, but as The Verb discovers he was also a remarkable poet of place, and of intimacy and thwarted intimacy. Above all he was preoccupied by language as his medium and subject.
Presenter: Ian McMillan
Producer: Faith Lawrence.
W.S. Graham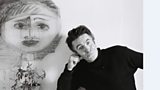 Graham was fascinated by the radio, regarding it as a miracle which he could never quite take for granted, so we think he would have been entertained by his 'audio' appearance on The Verb,  in the form of  archive interview material,  given a musical score by composer Gerry Diver.   Graham's voice is also hear in an extract from a Third Programme recording of his poem 'The Nightfishing'.  Poems of Graham's read by our guests include the unpublished 'To Sheila Lanyon on the Fly-leaf of a Book' 'And Who Will Hold Me in the Dark?', and well known poems: 'The Thermal Stair, 'Two Poems on Zennor Hill'.
Rachael Boast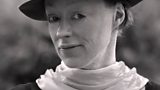 Rachael Boast is a poet  - her collections include 'Void Studies', 'Pilgrim's Flower' and Sidereal'. Rachael won the Seamus Heaney Prize for Best First Collection and the Forward Prize for Best First Collection. For the W.S.Graham Verb special she's written a poem ('Across the Listening Void') in which we hear of 'ears full of the silence of snow' (silence was one of the great preoccupations of W.S.Graham and is explored in the programme). Rachael is also the editor, alongside Andy Ching and Nathan Hamilton, of a centenary anthology called 'The Caught Habits of Language' (Donut Press ) compiled in honour of Graham, which includes his unpublished work alongside tributes from poets including Vahni Capildeo, Penelope Shuttle, Douglas Dunn, Jackie Kay, and Emily Critchley.
Rachael is one of the organisers of Graham's centenary year celebrations, which include 'The Blue Crevasse' project, for which a new poet is commissioned to write a poem every month of 2018 , and an evening of readings at the Scottish Poetry Library in June. For more information visit his centenary page here. On the Verb podcast Rachael read an unpublished poem of Graham's called 'To Sheila Lanyon on the Fly-leaf of a Book'
Penelope Shuttle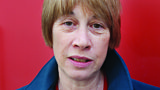 Penelope Shuttle has lived in Cornwall since 1970, and for The Verb she reads a new poem inspired by the concerns of W.S.Graham and by the mythical aspects of the Cornish landscape – especially the notion of the drowned landscape of 'Lyonesse'. Penelope's latest collection is 'Will You Walk a Little Faster' (Bloodaxe), within which she explores silence – a subject Graham was also powerfully drawn to. Penelope has been nominated for the T.S.Eliot Prize, and is a winner of the Cholmondeley Award and the Eric Gregory Award. 
Gwenno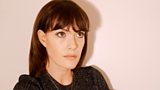 Gwenno is a singer-songwriter, who has been described as making 'ageless' work which 'casts a musical spell' . One of the things which makes her writing so special is that she's able to draw on the imaginative and linguistic resources of not one, but two minority languages from the British Isles. Gwenno  grew up speaking both Welsh and Cornish and her new album is entirely written in the latter. She says that the sounds of Cornish speak to her of the rugged landscape around Zennor and St Ives, and she wanted to create an album which would document the language and explore its endless creative possibilities. For The Verb, Gwenno performs a song called Tir Ha Mor, dedicated to W.S.Graham's great friend the artist Peter Lanyon (who died in a gliding accident when he was only 47). One of Graham's best known poems is dedicated to Peter Lanyon ( The Thermal Stair). In the Verb podcast Gwenno also performs 'Clegh'. Her new album is called 'Le Kov' which means 'the place of memory'.
Bob Devereux and Adrian O'Reilly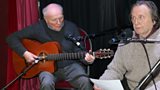 Bob Devereux is an artist and a poet who has lived in St Ives since 1965, and is the regular compere of a great Cornish institution, an open mic night called 'Café Frug' at the St Ives Arts club. In 1980 he opened the Salthouse Gallery which he ran for 30 years. He has worked with Clive Palmer of the Incredible String Band, and he has written librettos for operas and cantatas with the composer Christopher Brown. For The Verb he performs one of W.S.Graham's tenderest poems, 'I leave this at your ear' -  written for his wife Nessie Dunsmuir. Bob improvises his performance of the poem in collaboration with the guitarist Adrian O'Reilly (recently described as a 'Titan' of the acoustic guitar scene – and a true maestro). In the Verb podcast you can Bob perform 'O'Malley' with Adrian, which is one of Bob's own poems.
Gerry Diver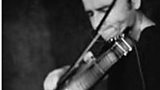 Award winning composer, musician and producer Gerry Diver joins us in spirit with a series of short pieces of sound-art commissioned for The Verb. He scores and shapes interviews with W.S.Graham ( taken from the 1958 documentary 'Monitor) into music – using the techniques of his acclaimed album 'The Speech Project'. We knew Gerry would be able to listen into and celebrate the tone and rhythm of Graham's speaking voice and give it a playful and moving presence on stage.