Main content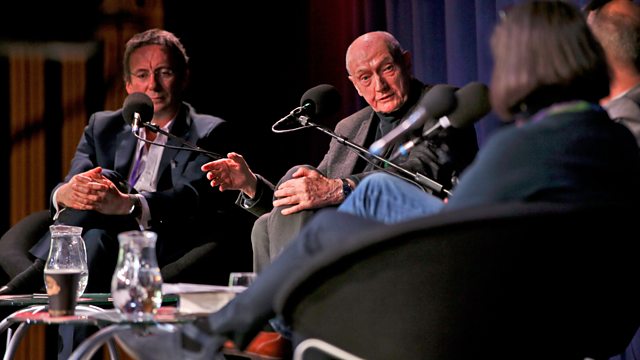 Death Comes to Us All
Richard Holloway, Kathryn Mannix and Kevin Toolis debate the end of life, rituals and religion, with Philip Dodd. Recorded with an audience at Sage Gateshead.
Former Bishop Richard Holloway, author of My Father's Wake Kevin Toolis and palliative care consultant Kathryn Mannix join Philip Dodd to consider mortality. "In this world nothing can be said to be certain except death and taxes" Benjamin Franklin once wrote, but as we face the final curtain what can death teach us about ourselves and the ones we love?
Richard Holloway is a writer, broadcaster and cleric, formerly Bishop of Edinburgh. His books include A Little History of Religion and Leaving Alexandria: A Memoir of Faith and Doubt.
Kathryn Mannix is a pioneer of palliative medicine, who has worked in hospices, hospitals and patients' homes, helping enhance people's quality of life as they near death. Kathryn started the UK's first CBT clinic exclusively for palliative care patients. Her new book With the End in Mind: Dying, Death and Wisdom in an Age of Denial explores the process of dying.
Kevin Toolis is a BAFTA winning filmmaker who has encountered death often in his work as a foreign correspondent in places of famine, war and plague all around the world. In his memoir My Father's Wake: How the Irish Teach us to Live, Love and Die Kevin asks 'Why have we lost our way with death?' He offers both an intimate account of his father's death and a history of the Irish way of dying.
Producer: Debbie Kilbride.
Last on

Richard Holloway, Kathryn Mannix and Kevin Toolis debate the end of life with Philip Dodd
Broadcast

Featured in...
From moral questions to the quirks and pleasures of life.

Creativity, performance, debate