Main content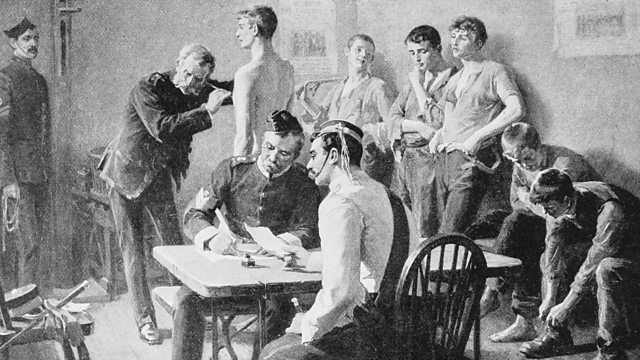 Thursday - Opera Matinee: Delibes's Lakmé
A selection of live and specially recorded music, with top chamber recitals and major operas. Penny Gore introduces Leo Delibes's Lakme from Malmo Opera.
Penny Gore introduces Léo Delibes' Lakmé, a story of doomed love in late-19th-century British India, where Hindus were often forced to practise their religion in secret. When Lakmé is spotted by a young officer called Gerald near the secret Brahmin temple at which her father Nilakantha is High Priest, though wary, she is immediately attracted to him. Nilakantha is furious that Gerald has profaned his temple, and in retribution he forces Lakmé to lure him into revealing himself. When Lakmé, with her captivating voice, sings the Bell Song in the bustling marketplace, Gerald appears and Nilakantha stabs him. Gerald is tended to in a secret forest hideaway by Lakmé's servant Hadji. Once he has been nursed back to health, Lakmé brings water from a sacred spring, so that the couple can make their love eternal. But duty calls, Gerald has second thoughts and Lakmé poisons herself by eating a leaf from the poisonous datura tree.
In a performance from Malmö Opera, Philippe Auguin conducts the Malmö Opera Orchestra and Chorus, with a cast including Svetlana Moskalenko, Leonardo Ferrando and Taras Shtonda.
Lakmé ..... Svetlana Moskalenko (soprano)
Gérald ..... Leonardo Ferrando (tenor)
Nilakantha ..... Taras Shtonda (bass)
Mallika ..... Matilda Paulsson (mezzo-soprano)
Ellen ..... Julie Mathevet (soprano)
Rose ..... Laine Quist (soprano)
Frédéric ..... Jakob Högström (baritone)
Mistress Bentson ..... Maria Streijffert (contralto)
Hajdi ..... Eric Lavoipierre (bass)
Fortune-teller ..... Tobias Nilsson (tenor)
A Chinese merchant ..... Jacob Wistrand (tenor)
Malmö Opera Chorus
Malmö Opera Orchestra
Philippe Auguin (conductor)
And at 4.05pm Penny Gore continues this week's focus on recent recordings by the Hamburg-based NDR Elbphilharmonie Orchestra.
Synopsis
Place: India
Time: Late nineteenth century during the British Raj. Many Hindus have been forced by the British to practise their religion in secret.
Act 1
The Hindus go to perform their rites in a sacred Brahmin temple under the high priest, Nilakantha. Nilakantha's daughter Lakmé (which derives from the Sanskrit Lakshmi) and her servant Mallika are left behind and go down to the river to gather flowers where they sing the "Flower Duet". As they approach the water at the river bank, Lakmé removes her jewelry and places it on a bench. A party of British officers, Frederic and Gérald, arrive nearby while on a picnic with two British girls and their governess. The British girls see the jewelry and request sketches; Gérald volunteers to stay and make sketches of the jewelry. He sees Lakmé and Mallika returning and hides. Mallika leaves Lakmé for a while; while alone Lakmé sees Gérald and, frightened by the foreigner's incursion, cries out for help. However, simultaneously, she is intrigued and so she sends away those who had responded to her call for help when they come to her rescue. Lakmé and Gérald begin to fall in love with each other. Nilakantha returns and learns of the British officer's trespassing and vows revenge on him for his affront to Lakmé's honor.
Act 2
At a bazaar, Nilakantha forces Lakmé to sing (the Bell Song) in order to lure the trespasser into identifying himself. When Gérald steps forward, Lakmé faints, thus giving him away. Nilakantha stabs Gérald, wounding him. Lakmé takes Gérald to a secret hideout in the forest, where she nurses him back to health.
Act 3
While Lakmé fetches sacred water that will confirm the vows of the lovers, Fréderic, a fellow British officer, appears before Gérald and reminds him of his duty to his regiment. After Lakmé returns, she senses the change in Gérald and realises that she has lost him. She dies with honour, rather than live with dishonor, killing herself by eating the poisonous datura leaf.